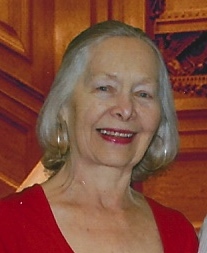 /Users/elizabethlaueer/Desktop/Scan 131060004.jpg
Elizabeth Lauer is both a composer and pianist. Her works, mainly in the fields of chamber and vocal music, are published (Carl Fisher, Arsis Press, Kjos Publications, ACA Composer Editions) and recorded (Newport Classics, Capstone, I Virtuosi, Beauport Classics), and are available through the Bagaduce Music Library in Blue Hill, Maine.
Elizabeth Lauer was born maiden name: Larsen) in Boston, MA; her early music experiences, both as composer and player, were in popular song. She studied piano at the Northern Maine Conservatory in Bangor, ME, for one year before entering college. Lauer has her B.A. from Bennington College (VT), where she studied composition with Lionel Nowak; Nowak and Claude Frank were her piano teachers. She was on full tuition scholarship for all four years. She won the Ellis Fellowship for study at Columbia University, where she worked with Otto Luening, Jack Beeson, and Vladimir Ussachevsky. She then was awarded a Fulbright Scholarship (extended to 1.5 years) for study at the Staatliche Hochschule fuer Musik in Hamburg (Germany) with composer Philipp Jarnach, who was also director of the Hochschule. On returning to the U.S., Lauer went to work at Columbia Records: her first six months were spent as a typist; she then became secretary to Goddard Lieberson, the late president of the company. Subsequently, she was named Executive Assistant to Lieberson; after five years, she became an Associate Producer in the Masterworks Department. During this time she composed an opera, a work for piano, strings and timpani, and a ballet score. She was also heard on occasion on the Music in Our Time programs at the 92nd Street Y Kaufmann Auditorium. Marriage to Louis Lauer, a lawyer, and three children later, the Lauer family moved to Wilton, Connecticut. At this time, Lauer took on serious piano study, with both Julian DeGray, a former teacher from Bennington College, and Walter Hautzig, concert artist and faculty member of the Peabody Institute. Composing and arranging, performing, lecturing, teaching, adjudicating, and writing about music (as annotator and crigic) have comprised Lauer's musical activities since her move to Fairfield County. Her works have won many prizes, and have been frequently performed. She has had commissions, and has served as composer-in-residence. Recordings of her works have met with positive assessments. As a performer, Lauer has been involved in solo work, as well as being a chamber musician (including a great deal of two-piano and piano, four-hands plaing) and orchestral pianist. She has always endeavored to perform the music of the present time, especially on her solo programs. She has appeared as a recitalist many times at the Bruno Walter Auditorium (Lincoln Center), the Donnell Library Auditorium (New York City), and on countless stages in Fairfield County (CT) and beyond in New England, Florida, Pennsylvania, and the French Riviera. Lauer's teaching activities cover a wide range: she has been on the faculties of Bridgeport University (CT), SUNY-Purchase (NY), Norwalk Community College (CT); she has been a guest lecturer at the Juilliard School, and for Connecticut Grand Opera. She originated many courses for various Adult Education programs, including sessions on the Beethoven symphonies; Mozart's final three symphonies; collected works of Chopin; literacy in music; and Twentieth Century Music for the Nineteenth Century Ear. Elizabeth Lauer is a member of SCI, CCI (Connecticut Composers), the Yucca Branch of National leage of American PenWomen, an Artist member of Sigma Alpha Iota, In Connecticut, she was a member of the Recorded Music Selection Committee of the Wilton Public Library; a board member of Connecticut Alliance for Music; a member of the Schubert Club of Fairfield County. The Lauers moved to Albuquerque, NM, in late July, 2005. Since the move, Lauer has continued to compose, perform, lecture, write, and judge (performances and compositions).
Compositions
cominciando
this is the opening piece of a three-movement work for solo clarinet: tre pezzi italiani
sprezzatura
This is the second movement of "tre pezzi Italiani," for solo clarinet. The word itself is a favorite of mine, and I like the chest-stomping implication, too.
tre pezzi italiani: dolcezza
Tre pezzi italiani for solo b-flat clarinet notes: Throughout my life, since my undergraduate days at Bennington College, my music has often been graced by the fine sounds of excellent clarinetists—those who work hard to give voice to the range of expressivity, pitch, dynamics, articulation of this irresistible instrument. A recent listing of an "opportunity" caused me to hear clarinet sounds wafting in my head. As soon as I started putting these sounds into my iMac, the title "dolcezza" came to me. It seemed congruent with the nature of the piece. "Sprezzatura" is one of my most favorite Italian words—especially for its chest-thumping attitude. As for "cominciando," it's a better way of saying prelude, I think—probably because of the active gerund. Why Italian titles? As with the clarinet: marvelous sounds.