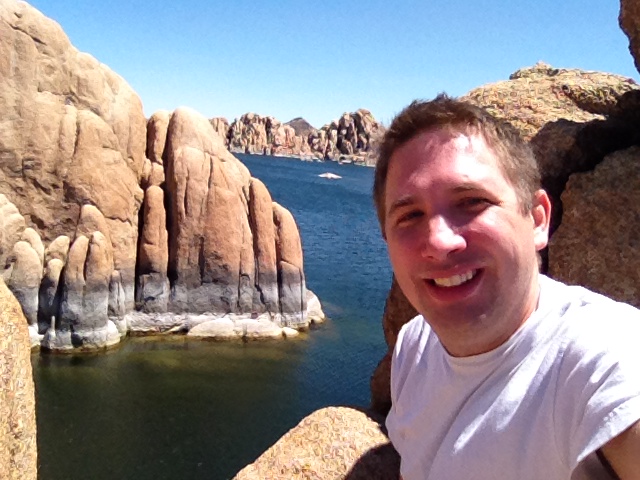 Doug Harbin is a composer/pianist residing in Moorhead, Minnesota. Performances of Harbin's compositions have occurred throughout the United States and Canada, and England. His works have been included in regional and national conferences by the Society of Composers Inc., College Music Society, and the CFAMC. Harbin has earned several awards, grants, and notable performances. In the fall of 2012, he received a Professional Development Grant from the Arizona Commission on the Arts to serve his second residency as an artist at the Banff Centre (Banff, Canada). His string quartet, Red on Black, was premiered by the world renown St. Lawrence String Quartet in 2010 and won the 2010 Arizona State University String Quartet Competition. His orchestral work In the Shadows of the Moonlight won the 2008 Arizona State University Symphonic Orchestra's Composer Competition and has aired on Phoenix's classical radio station KBAQ. Harbin is a member of the American Composer Alliance and more information can be found at: composers.com/doug-harbin
As a performer, Harbin has played piano and harpsichord with the Arizona Contemporary Music Ensemble, harpsichord with Arizona State University's Baroque Ensemble, and on piano with the Phoenix tango ensemble, Los Zapatos Furioso. Always trying to promote new music, he has premiered works many emerging and established composers.
Harbin graduated from Arizona State University with a DMA in music composition in 2011 and has taught at Arizona State University, Grand Canyon University, Mesa Community College, and Taylor University. In 2011, Harbin was the Artistic Co-Director for Arizona Opera's Summer Music Program at Rosie's House (a nonprofit Music Academy that serves the under-served youth of inner-city Phoenix, Arizona) and from 2006-2009 he taught music and fine arts at Scottsdale Preparatory Academy. Currently, Harbin is an Assistant Professor of Music at Concordia College in Moorhead, MN.