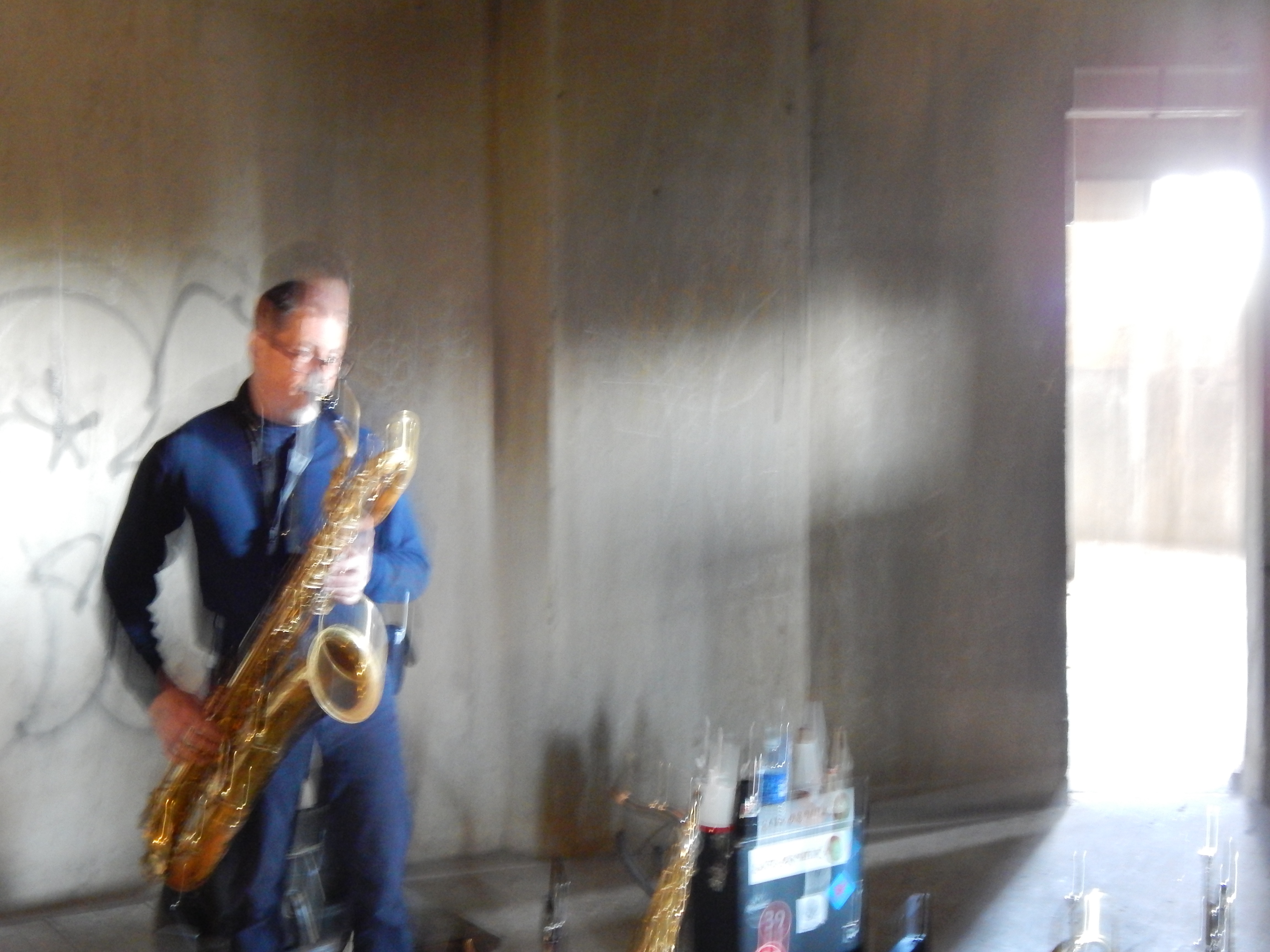 McIntire performing at Silo City in Buffalo NY.
David D. McIntire is a composer, educator and producer based in Kansas City. He was born in the Finger Lakes region of New York State and has some training on the clarinet. Playing in a small-town band and singing Protestant hymnody provided his foundation. He exhibited an inexplicable interest in contemporary and electronic music from an early age and was propelled into creative activity via the examples of John Cage, Frank Zappa, and Brian Eno. He once played in a series of overly idealistic groups, including the Colorblind James Experience, the Hotheads, and the Whitman-McIntire Duo, all of which celebrated spontaneity as a core value. Currently leads the overly idealistic Ensemble of Irreproducible Outcomes and operates Irritable Hedgehog, a label devoted to minimal and electroacoustic repertoire. He teaches at Missouri Western State University.
http://irritablehedgehog.com/
McIntire describes his music as "characterized by inherent awkwardness, directness of expression, lack of transition, and a tendency to deploy compositional methods and technology in an unrefined manner. I don't know what I'm doing, more than half of the time."
Compositions