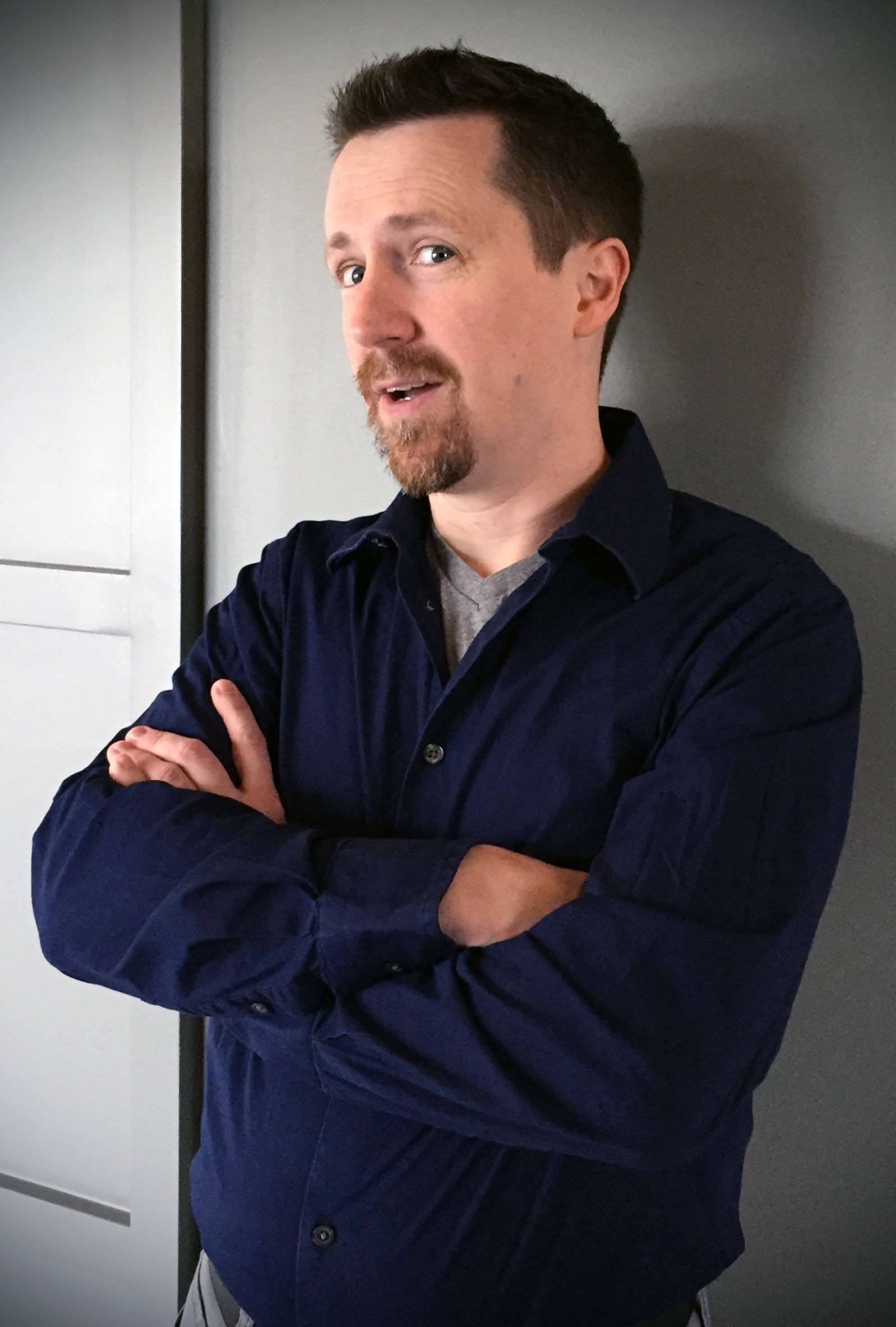 Selected works:

Devil Wind for solo clarinet and orchestra - 5:44
Orchestration: 2/2/2/2-4/2/3/1-Timp.+3-Harp-Solo Cl.-Strings

Color of the Spirit for Viola, English Horn & Double Bass - 23:00
 I. The Apostle
 II. Strength of the Soul
 III. Lily of the Valley
 IV. When Old Become New Again
 V. Untitled
This work goes with paintings of the same title by Native American artist Tillier Wesley Jr.

Aquarian Preludes and Fugues for Flute, English Horn, Cello and Harpsichord-15:00

Of All the Possible Truths for Men's Chorus and Orchestra-17:00
I. Love is a clash of lightnings
II. Two happy lovers
III.Emeralds of the Earth
text: Pablo Neruda (100 Love Sonnets) English Translation: Stephen Tapscott
Orchestration: 0/0/0/0-2/2/2/1-2(no timp.)-Hp.-Pn.-TTBB(w/ solo tenor and baritone)-Strings (solo's in Vln.1, Cello, & Double Bass)

War Concerto for Piano and Orchestra-30:00
I. "Nearer, nearer that war, and the ecstasy comes..."
II. Nocturne: Closer to Midnight
III.Totentanz: A Dance for the Apocalypse
Orchestration: 2+picc./2+E.Hn./2+Eb+Bs.Cl./2+C.Bsn.-4/2/3/1-Timp/Perc.(3)-Hp.-Solo Piano-Strings

Wandering Stars for Concert Band
I. Evening Star (Quetzalcoatl enters the underworld)
II. Winged Messenger
III. Kartikeya and the Demon
Orchestration: 3+picc./2+E.Hn./3+Eb+Bs.Cl./4 Saxes(2Alto,Tenor, Bari)/2-4/4/3/1(Euph.)/Timp.-Perc.(6)-Piano

Cloudburst-8:30
Orchestration: 2+picc/2/2+B.Cl./2-4/2/3/1-Timp/Perc(3)-Hp-Strings

Nonsequiturs for Viola and Bassoon-10:30
I. Allegro
II. Freely:Presto:Freely
III.Allegro Moderato

Concerto for Electric Guitar and Orchestra-20:00
I. Allegro
II. Slow
III. Fast
Orchestration: 2/0/0/4-Saxes(alto/sop, alto, tenor, bari)/0-0/2/2/0-2 perc (mallet, drum set, aux)-Piano-Solo Guitar-Strings


I am a composer/arranger living in Wichita Kansas. I write in a variety of styles. Most of my works are based around set theory but also incorporate some types of traditional harmony.
I am also a full time professor at Friends University in Wichita where I teach music theory, composition, double bass and conduct our symphonic orchestra.
If you are interested in any of my works, please feel free to contact me at: dracer@friends.edu
or
316-295-5857.
or
Facebook page.

Some representative works are listed below (with timings). I am always interested in writing for people so if you like what you hear, contact me and let me know your interest.
Compositions