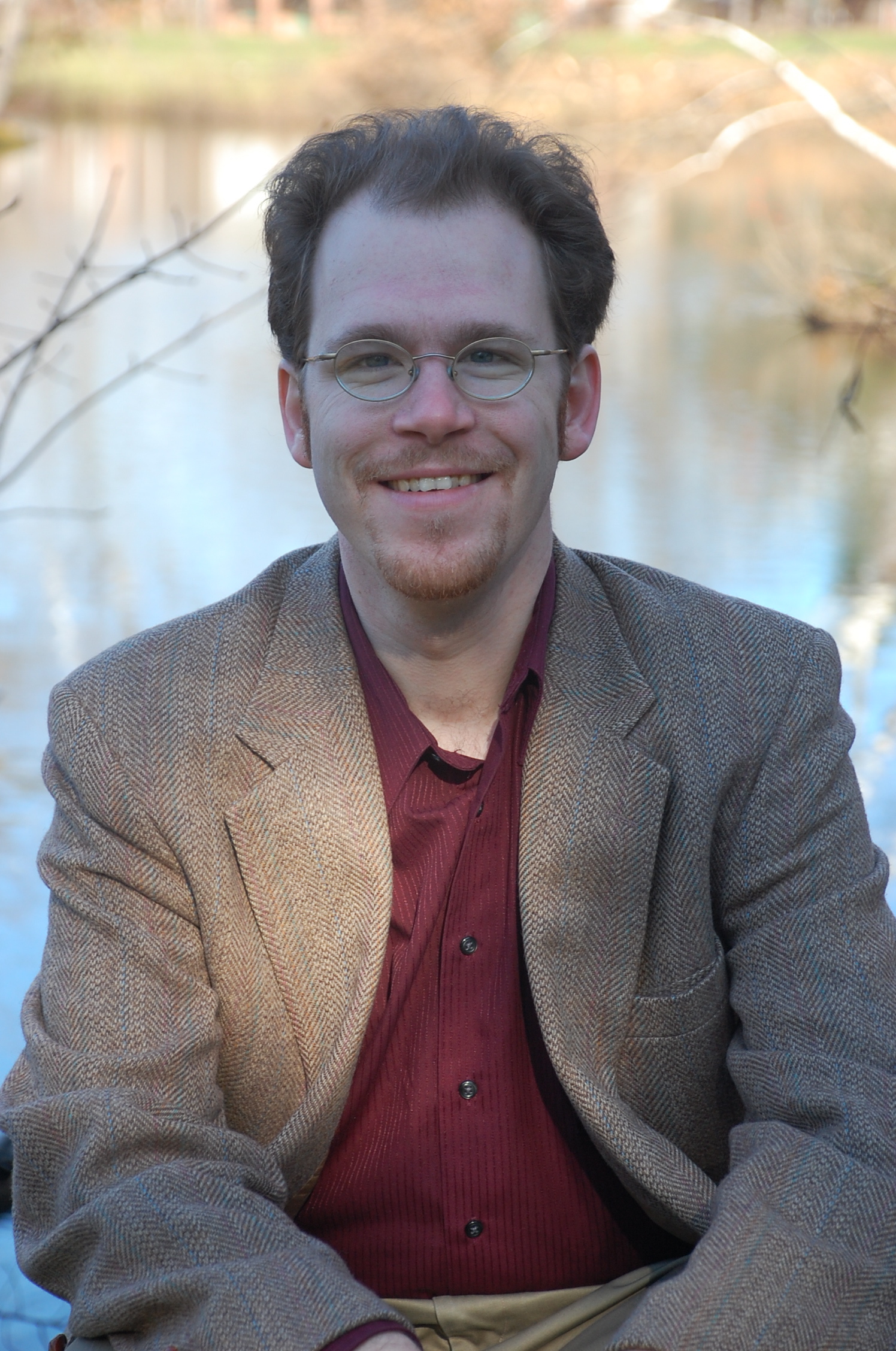 Photo courtesy Mary Scripko Photography.
BIOGRAPHY: Daniel Morel is a Kansas City-based composer who energizes his music with spectral lyricism and microtonal expression. Garnering commissions and performances across the United States, his music reflects myriad literary and natural interests. His works are permeated with the Western sensibilities of his Colorado upbringing, drawing on influences ranging from prairie thunderstorms to classic American poetry. Highlights for the 2013-14 season include commissions for the Western Michigan University Dance Department, La'Ventus Quartet, and Colorado State Music Teachers Association. Last season featured premieres with the Cherry Creek Chorale (Here Is A Land), Hartford Opera Theater (An Autumn Day), and Seasons Festival Orchestra (Wafting Mists); performances with the Hartford Independent Chamber Orchestra and SCI Region VI Festival; and a residency with the Woodstock Byrdcliffe Guild. Mr. Morel has received commissions from the Colorado State Music Teachers Association, Hartt School Community Division, Cherry Creek Chorale, Denver Municipal Band, and Duo Agosto, among many others. Other featured performances include the Westfield New Music Festival, New Music Hartford, CMEA Conference, and Wintergreen Summer Music Festival. Among his awards are an Award of Distinction from the Longfellow Chorus, a Women's Education and Leadership Fund Grant, The Hartt School Community Division Composition Fellowship, a Business Development Grant for Artists from the City of Hartford, and selection on the Philharmonia Orchestra's inaugural GrooveSearch. As an advocate for contemporary music, Mr. Morel has served with a number of arts organizations, including head of productions for the Cherry Creek Chorale and director of Bucknell University's coffeehouse music series. He currently serves as Executive Director for the Hartford Independent Chamber Orchestra (HICO) and Festival Director for the much acclaimed Women Composers Festival of Hartford, CT. Mr. Morel holds degrees from Bucknell University (BA) and The Hartt School, University of Hartford (MM, AD). He is currently in the DMA program at University of Missouri - Kansas City.
RECENT PREMIERES: January 9, 2015 Anemoi, for trumpet, flute, violin, viola, cello, and piano Cuatro Puntos Lutheran Church of St. Mark Glastonbury, CT August 19, 2014 Wanderings 2a, for flute Zoe Sorrell University of Kentucky Medical Center Lexington, KY July 12, 2014 Wanderings 1a, for flute Mary Matthews Seabury Center Bloomfield, CT Jan 30- Feb 1, 2014 Ravenfeather, Dance Music for flute, clarinet, cello, and percussion Kristen Harvey, choreography 2014 WMU Dance Winter Gala Kalamazoo, MI November 21, 2013 Elegy, for saxophone quartet La'Ventus Quartet West Hartford, CT November 8, 2013 Dove Song, for oboe and English horn Oboe Duo Agosto Boston, MA October 17, 2013 i wanted to destroy. something beautiful, for flute, oboe, guitar, cello, double bass, and percussion The Generous Ensemble Hartford New Music Festival Hartford, CT
Compositions
Wafting Mists, for chamber orchestra
Wafting Mists draws much of its inspiration from a recent stay in the Catskills. I had the good fortune to spend many a morning watching fog lift off the mountainside. It would fill the meadows with languid swirls percolating upward. This same imagery is captured in the piece with meandering pitches that rise and fall over a bed of ever-changing timbre. In 2013 the piece was reduced to this thirteen player, chamber orchestration for performance by the Hartford Independent Chamber Orchestra. While the reduction has thinned out certain textures, it moves just as nimbly through a shifting bed of changing colors. Many thanks to the Woodstock Byrdcliffe Guild for providing the time and space to write this work, in addition to providing much needed inspiration. Thanks as well to the many performer friends who helped clarify this gestural language.
Winter Quartet, for flute, clarinet, violin, and cello
Winter winds and snow can envelop the outdoors in a loneliness that cuts through sound with silence. A gentle snowfall muffles the rustle of pines. Animals cease activity in deference to storming blizzards. Winter Quartet is an evocation of these pristine landscapes through musical gesture. Four brief movements explore shimmering timbres and spectral interplay between flute, clarinet, violin, and cello. Winter Quartet was commissioned by the Colorado State Music Teachers Association for its June 2013 conference. It's been an honor to write this quartet that represents familiar vistas. Quiet, agitated whispers and impressive surges of white, stormy noise harken to fond memories of wandering the woods and meadows in winter.
Elegy, for saxophone quartet
This brief elegy in memory of Helen Kastner-Kane celebrates the life of an indefatigable woman. A physician, international traveler, and devoted matriarch, there was little she did not accomplish when determined to do so. In memory of her passing, this elegy weaves melodic motives from a recitation of the Mourner's Kaddish - Jewish chant recited following the death of a family member - into a series of call-and-response gestures between all saxophones. The shifting minor melodies deftly maneuver between parts as one continuous line. Calls are repeated across the quartet, generating new colors with each passing. New timbres and resonance are explored as the motives progress. Primarily a gestural work, the mournful tone continues to build; cries, glissandi, and shimmering colors grow into a final climax that quickly disappears, leaving one final, solo statement.