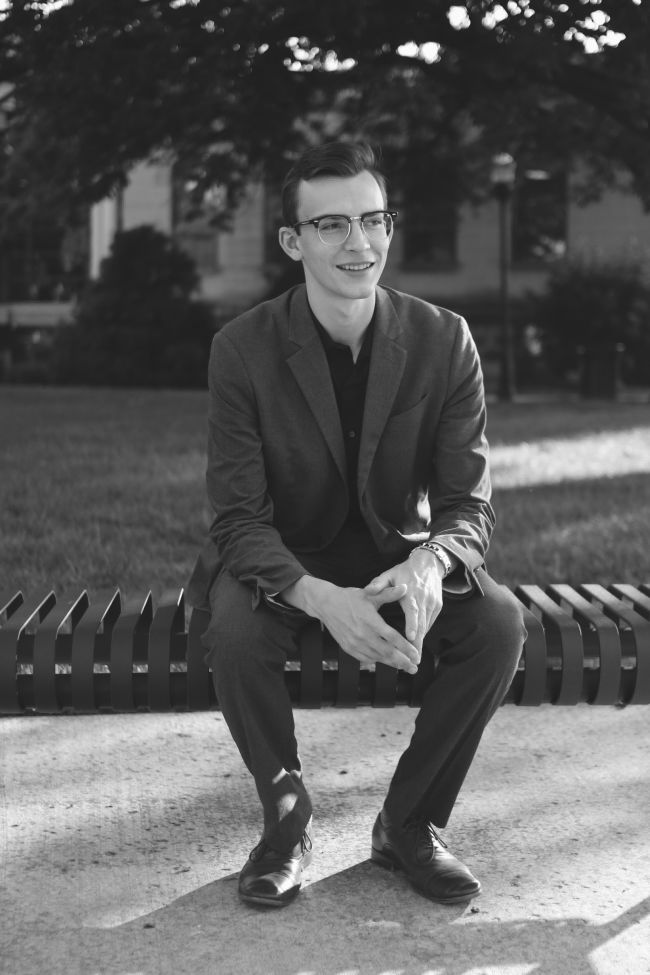 ​Cory Brodack (b. 1997) is a composer, orchestrator, arranger, and copyist from St. Louis. He is currently pursuing his masters studies in composition at Bowling Green State University with Christopher Dietz and Mikel Kuehn. Prior to Bowling Green, he earned his baccalaureate in music composition from Southern Illinois University Edwardsville, where he studied composition with Kimberly Archer, and horn with James Wehrman.

Cory composes for both electronic and acoustic mediums, with an emphasis on timbre and the uncontrollable phenomena that arise in both human performance and electronic systems. His music is inspired by individual aspects of the human condition and the unique connection between performer, score, and audience.

Cory has won several awards, including the 2020 ASCAP Rudolf Nissim Prize. He has worked for the Municipal Theatre Association of St. Louis (The Muny) on projects such as the first staging of Jerome Robbins's Broadway since 1989, and a new orchestration of The Wiz during The Muny's historic centennial season. Recently, Nodus Tollens for orchestra was chosen as the winner of East Carolina University's New Music Initiative Orchestra Composition Competition. When not composing, Cory is also a horn performer and educator, as well as a tutor for music theory/aural skills and history.


corybrodack.com
cory.brod@gmail.com