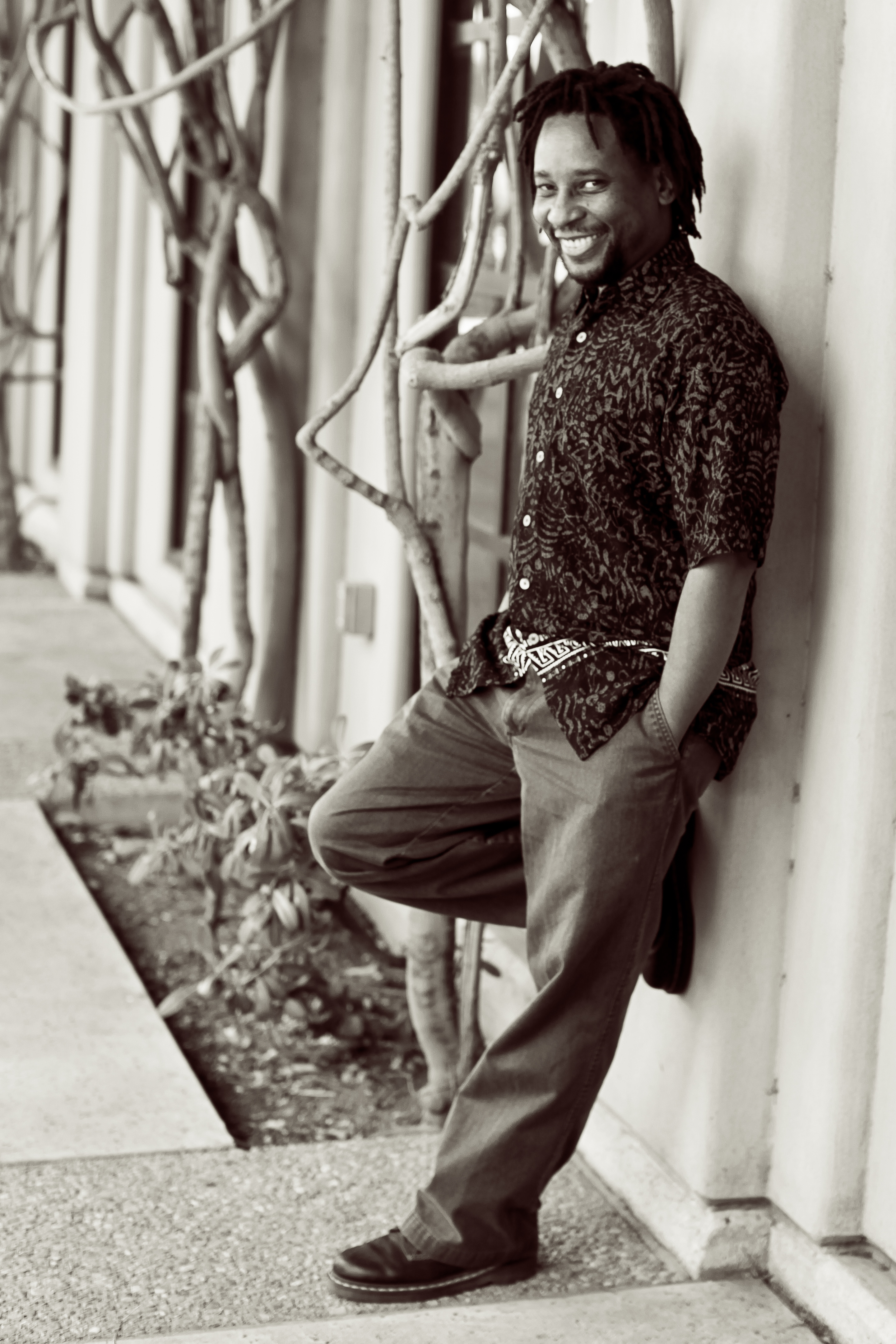 Photo courtesy: Nicole Marino
Composer, instrumentalist, and educator, Mabingani started playing music at an early age. Born in South Africa, he grew up in the era of apartheid. During his teenage years, he performed with many bands of various genres, honing his self-taught musical skills, while using the platform of music to stand firm against apartheid, often at his own peril. Mabingani has performed for many dignitaries including Nelson Mandela and performed many venues including a five-year tour of the United States, and a six-month Europe tour. Mabingani holds a bachelorís and masterís degree from Grand Valley State University and Central Michigan University, respectively; he also holds a doctorate from Arizona State University. In academia, he has performed many recitals on piano, bass, and djembe. A recipient of the King/Chavez/Parks Fellowship at CMU, Mabingani also taught an African hand-drumming class. He is an active composer; some of his music can be found in Hollywood movies and independent films. Mabingani has collaborated with not only dance companies, but also high schools and universities across the United States performing and presenting on the subject of World Music. The creative approach for Mabingani is to utilize music from other global cultures in conjunction with South African music to create a unique blend of world music. Underlying his passion for world music is his experience of the transformational power of uniting sounds from across the globe to create unique, fresh, and inspirational music that can be appreciated by people from all walks of life.
For commissions, educational presentations, performances - public or private functions, collaborations, or comments please feel free to contact me via email: Collette.Mabingani@asu.edu
Music, a labour of love to be shared. Life without music, I can't stand it. New time and age.
Compositions