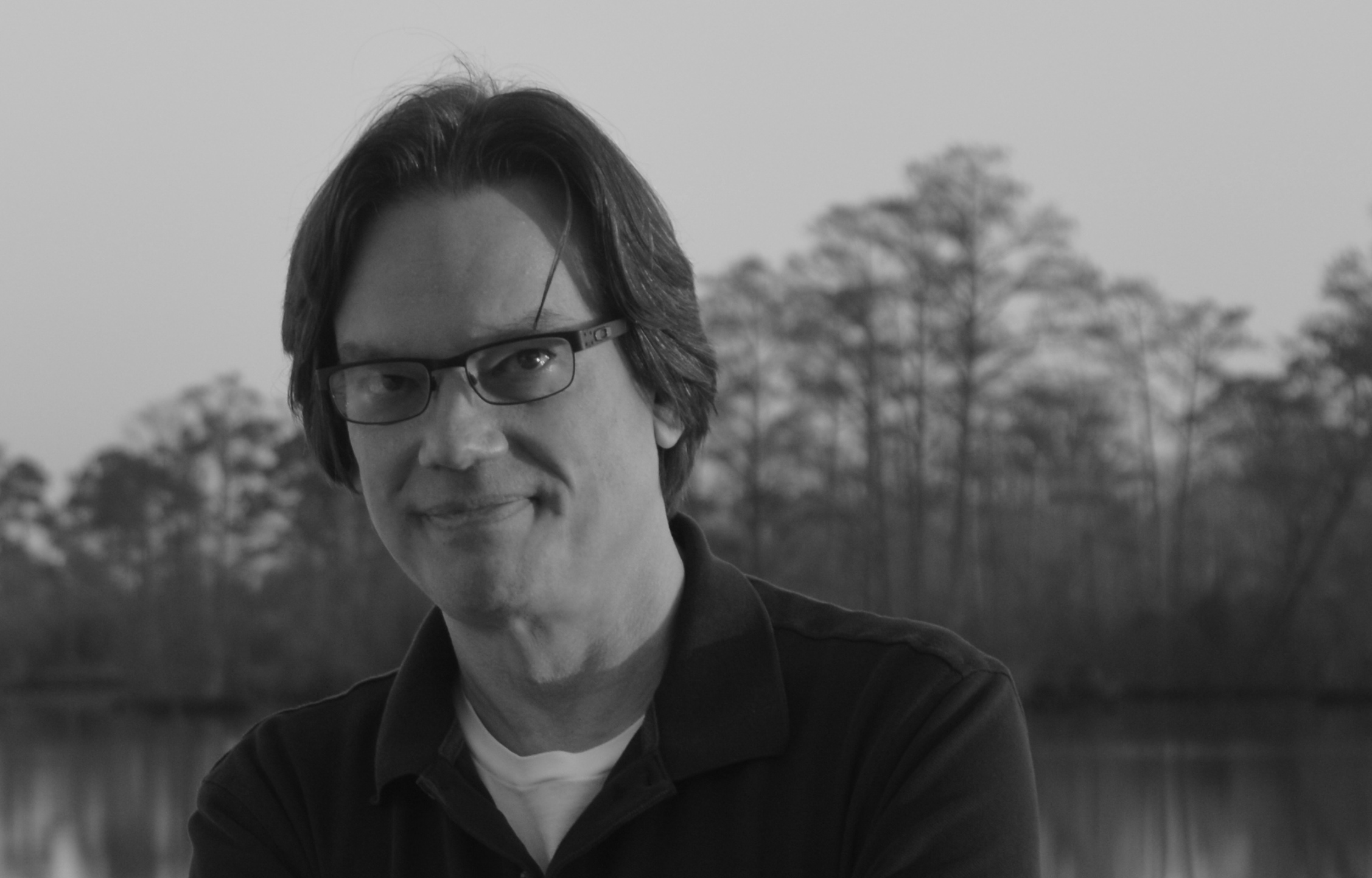 Christopher Cook received the Doctor of Music degree from Indiana University where he served as assistant director of the Center for Electronic and Computer Music. He is a recent recipient of a Fromm Music Foundation commission from Harvard University and has received awards from the National Endowment for the Arts, ASCAP, MTNA, and the National Assembly of Local Arts Agencies. He has served as Composer-in-Residence at James Madison University, Amherst College, the University of Evansville, the Monroe County Community Schools Corporation (Indiana) and for the city of Somerset, Pennsylvania. He is Assistant Professor of Music at Chowan University.

His works have been presented at conferences and festivals including the International Computer Music Conference, the Society for Electro-acoustic Music in the United States, the New York City Electroacoustic Music Festival, the Florida Electro-acoustic Music Festival, and Electronic Music Midwest.
Compositions
Dreamscape (solo piano)
Performance by Martin Jones, piano
CD: PnOVA American Piano Music Series, Vol. 2

Program Note:
Dreamscape is a prelude inspired by a quote from Hyperion, a poem by John Keats. The poem describes the overthrow of the primeval order of the Gods by Jupiter, son of Saturn the old king. The powers of nature are depicted in beautiful descriptive moments. The excerpt evokes such a moment: a landscape at night when we dream. Fuzzy sections depicting falling asleep and waking frame Dreamscape. In the center of the piece there are moments of flight and fancy akin to the sometimes-chaotic episodes experienced during deep or REM sleep.

As when, upon a tranced summer-night,
Those green-rob'd senators of mighty woods,
Tall oaks, branch-charmed by the earnest stars,
Dream, and so dream all night without a stir


--John Keats
Rocket (for piano and electronics)
Performance by Mary Hellmann at the James Madison University Contemporary Music Festival

Program Note:
NASA's Wallops Flight Facility is located on the Eastern Shore of Virginia. It is used primarily as a rocket launch site to support science and exploration missions for NASA and other U.S. government agencies. The WFF includes an extensively instrumented range to support launches of more than a dozen types of sounding rockets, small expendable suborbital and orbital rockets. At our home in coastal Northeastern North Carolina, we have an extraordinary view of launches from Wallops Island. Rocket, composed for pianist Mary Hellmann, was inspired by these spectacular nighttime events. The work is divided into four main sections; Construction, Blastoff, Space Waltz, Fireflies, and Re-entry, followed by a brief Coda. The electronic portion was generated largely from piano samples. Synthesized sounds are also employed adding a classic Sci-Fi environment to the work.
Siren Song (for soprano and electronics)
Performance by Rachel Holland at the James Madison University Contemporary Music Festival

Program Note:
Siren Song, composed for Rachel Holland, is a work for soprano and electronics. The electronic sounds are largely created from recordings of Dr. Holland, and have been manipulated through a variety of processes to construct the "sound world" for the composition. The work recreates the Song of the Sirens from Greek mythology, luring sailors with their seductive voices to shipwreck on the rocky coast of their island. As her song emerges, she is accompanied by her own computer-enhanced voice adding an additional depth, making her irresistible to sailors at sea! The harmonic overtones of the pitch "C" are used to create a pallet that the singer interacts with throughout the work. The voice is used instrumentally, as she "vocalizes" and no text is sung.