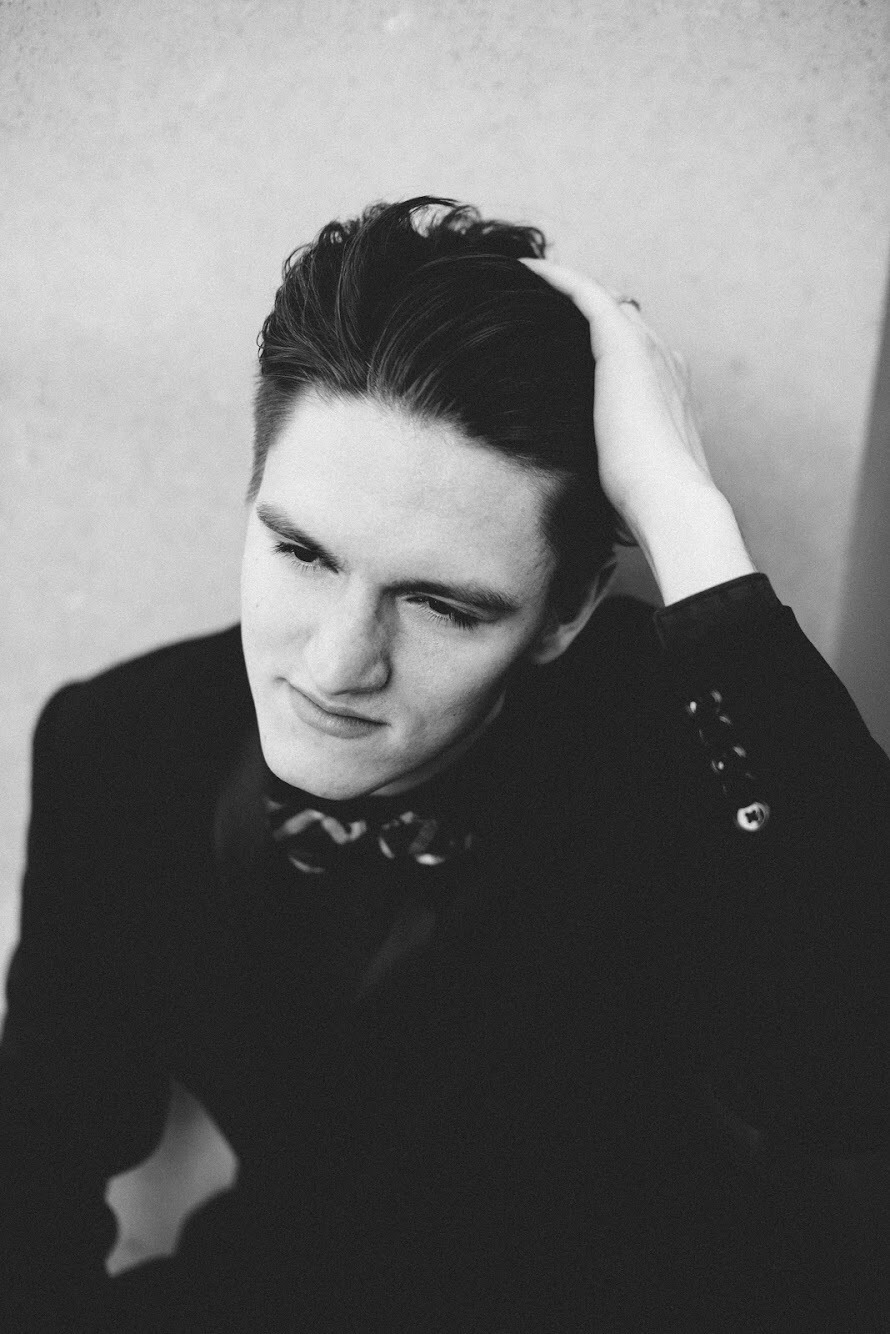 Photo Courtesy of Abi Poe Photography
Christian James Jesse (b.1994) is a composer who has made it a personal goal to explore new sounds, techniques and genres. With a passion for writing in all mediums, Christian has composed works for various ensembles, musicians, video games and film. Visit for more info: www.christianjesse.com
Recently, Christian was awarded with the Student Composer-in-Residence for the Irving Symphony Orchestra's Fall 2018-Spring 2019 season. Earlier in 2018, Christian participated in the Choral Arts Initiative Premiere|Project Festival. Christian has also received awards and scholarships such as 1st place in the 2016 Wisconsin Alliance for Composers' Student Composer Competition for the Undergraduate division, the 2017 Spring University of Wisconsin-Oshkosh Concerto Competition for Composition, and the 2016 Edna and Judson Loomis Prize in Music.
Christian is currently pursuing his M.M. in Composition at Southern Methodist University, studying under Dr. Robert Frank and Dr. Kevin Hanlon. Christian received his B.A. in Music Composition at the University of Wisconsin-Oshkosh under the guidance of Dr. Eric Barnum, Dr. Ed Martin, and Dr. John Mayrose. Looking towards the future, Christian continues to strive toward his dream of pursuing orchestra, choir, film, animation, and video game music composition.
Compositions
Magnificat & Nunc Dimittis
When I started writing music I knew I had wanted to set text from the Bible, but I had felt too inexperienced compositionally and not grounded enough in my faith to be able to accurately represent and glorify Godís word. When it came time to start a thesis project, I finally felt ready to approach Godís word in this way. I had picked these passages because I remembered some glorious settings that I sang in my undergraduate career and the text really made an impact on me. It just so happened that after I decided I was going to set these texts that my wife and I found out we were having a baby. I found this very exciting but I started to associate our baby with this text rather than focusing on the text itself. After our miscarriage scare, I felt it very difficult to come back and work on this thesis. I had eventually come back, continuing to ground myself in faith, and eventually, music started to come out. This process has been a wild ride, but I believe that this is one of the best ways that I can glorify God and his word.
A Soldier's Memory
After each tour of duty, every soldier has a range of emotions and thoughts racing through his or her head as the make the trip home. A Soldierís Memory explores a few of those emotions including feelings of heroism, memories of being reunited and PTSD flashbacks. I wanted to share my love and support of our nationís military by telling a more realistic story rather than an idealized victorious celebration. Coming from a family of many veterans, I am honored to write a piece remembering our nationís veteransí stories. A Soldierís Memory was commissioned by Maestro Hector Guzman for the Irving Symphony Orchestra as part of the SMU-Irving Symphony Orchestra Student Composer-in-Residence program for the 2018-2019 Concert Season. A Soldierís Memory premiered on November 3rd, 2018 at the Irving Arts Center by the Irving Symphony Orchestra conducted by Maestro Hector Guzman.