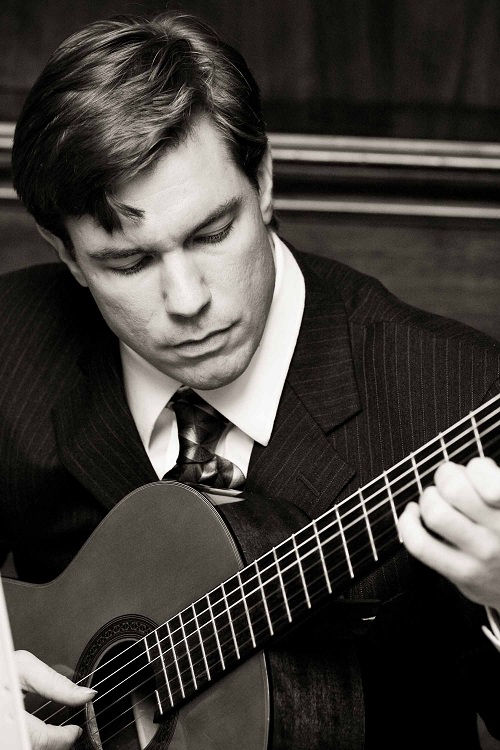 Performing at the Harvard Club in New York for the wedding of Francis and Amy Kim.
Chris Shelton is an internationally performed composer and guitarist based in Florida. He earned a Bachelor of Music degree in composition from Berklee College of Music and a Master of Music degree in Theoretical Studies from New England Conservatory. He has studied composition and theory with John Bavicchi, Pozzi Escot, Vuk Kulenovic, and Roger Graybill, among others. He studied classical guitar with Abigail Aronson, Peter Clemente, and David Leisner. As a founding member of the Boston-based composers group Aggregate he has had pieces, ranging from solo piano to string orchestra, performed in and around the Boston area and in New York's CAMI Hall. He has written numerous pieces for concert band and has had recordings made by the First Coast Wind Symphony in Jacksonville, FL. He has also had works commissioned by the Indian Hill Music School in Littleton, MA and has had works performed in Italy as part of the Alba Music Festival and in Sao Paulo, Brazil as part of the Sao Paulo Contemporary Composers Festival. As a classical guitar performer, he has played many of the classical pieces in the standard repertoire in performances in Boston, Pittsburgh, Connecticut, and around the New England area.
For more information - www.chrissheltonmusic.com www.instagram.com/chrissheltonmusic www.youtube.com/c/chrissheltonmusic
Compositions
Game Day!
For Concert Band, this piece was inspired by college football.