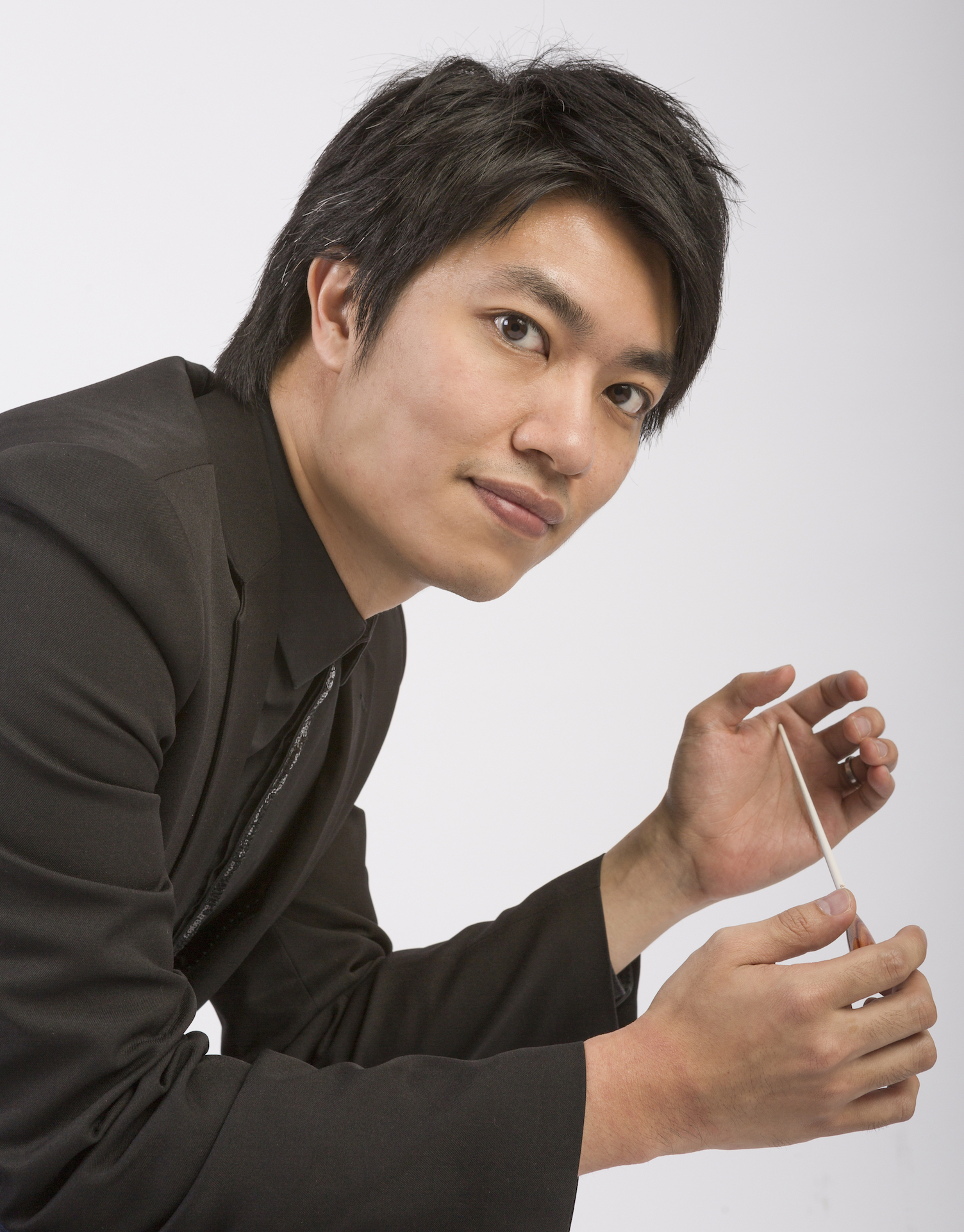 Chi-hin LEUNG
e-mail: mickzone@gmail.com
tel: (852) 9503 5546
http://www.leungch.com
Chi-hin Leung was born in a metropolitan city - Hong Kong. With diverse cultural background, his compositions mix with both East and West thoughts, and with special interests in timbral and textural explorations. He was a champion of Hong Kong Handbell Festival Composition Contest, first runner-up at New Generation and won Hong Kong Composers' Guild Audience Choice Award. Leung's compositions and recordings are published by Schott Music (Germany), MOECK (Germany), Edition HH (U.K.), PARMA Recordings (U.S.), From the Top Music (U.S.), Oxford University Press (China) and Hong Kong Composers' Guild. His works have been featured by ISCM World New Music Days, UNESCO International "Arts for Peace" Festival, International Rostrum of Composers, International Electronic Music Week, World Choir Games, International Handbell Symposium, ISME World Conference on Music Education, Asian Recorder Festival, Singapore Saxophone Symposium, Summa Cum Laude International Youth Music Festival Vienna, Musicarama, Hong Kong Schools Music Festival and many.
Leung was a composer of the Oxford University Press, author of Creative Notes and Keys to Music of the Hong Kong Philharmonic Orchestra, lecturer of the Education Bureau School Collaboration Scheme of Music Training for Senior Secondary Students and instructor of ISCM Education Music Creativity Campaign.
Leung received his Doctor of Music (Composition) degree, Master of Philosophy (Composition) degree, Bachelor of Education (Music) degree and Professional Diploma (Electronic Music) from The Chinese University of Hong Kong, The University of Hong Kong, The Hong Kong Institute of Education and The Hong Kong Academy for Performing Arts respectively. Leung holds FTCL in Music Composition and LMusTCL in Music Theory, Criticism and Literature. He is a director of Hong Kong Composers' Guild (HKCG), and a secretary of the Hong Kong Association for Music Educators (HAME). He has joined the Hong Kong Institute of Education as a lecturer who focus researching music composition, Creative Musicking, music technology, and multisensory teaching & learning approach. He also lectures composition and music education courses.
Compositions
Blank Shadow (2009)
Blank shadow is a piece written for chamber orchestra. Inspired by the transient quality of shadows, the piece attempts to capture them in various lights and shapes in their fleetness, contrasting infinite darkness with the faintest, the concrete and the abstract. This is expressed through different transitions in tempo, melodic variation and mood of the piece, and creates in the audience's mind a kaleidoscope of different shapes and patterns, changing, overlapping, and repeating where you don't expect it.
Selected work of Musicaram 2009 by the Hong Kong Composers' Guild
Premièred by Mr. Jean Thorel (Conductor) and the City Chamber Orchestra of Hong Kong in the concert "Musicarama 2009: New Images of the City Chamber Orchestra of Hong Kong" held in Auditorium, Tsuen Wan Town Hall, Hong Kong, October 24, 2009
Broadcasted on RTHK Radio 4 on November 21, 2008 at 8pm
Broadcasted on RTHK Radio 4 on November 26, 2008 at 2pm (repeat)
Music of the Land (2009)
Music of the Land is a quintet written for sheng, clarinet in Bb, percussions, zheng and cello. The inspirations of the work come from the three elements of nature – Sky, Land and Human in the Chinese literature The Book of Changes. The composer tries to combine both Sky and Land of the East and West in this work, melting the boundary between the two different cultures and forming a new musical art form. The contradictory meanings between Chinese and English titles emphasis the different cultures between the East and West.
Winning work: First runner-up of New Generation 2009, Hong Kong, 2009 Premièred by Mr. Wai Sing-fat (Conductor) Mr. Choy Kwok-tin Martin (Clarinet), Miss Letty Poon (Cello), Mr. Leung Yan-chiu (Sheng), Miss Chin King (Zheng) and Mr. Choy Lap-tak (Percussion) in the concert "New Generation 2009" held in Studio One, RTHK, Kowloon, Hong Kong, June 11, 2009
Broadcasted on RTHK Radio 4 on July 4, 2009 at 8pm
Broadcasted on RTHK Radio 4 on July 9, 2009 at 2pm (repeat)
A Drop in the Ocean (2009)
A Drop in the Ocean is a quartet written for violin, clarinet in Bb, cello and piano. The work is inspired by a Buddhist literature written by Yutang LIN. What will happen when a drop of water dissolve in the ocean? Can we still indentify the drop? This piece attempts to describe various gesture of a drop with three musical elements – dots, line and convergence
Selected work of Young Composers Programme
Premièred by Dr. Lo Hau-man (Conductor), Mr. Choy Kwok-tin Martin (clarinet), Mr. Boris Cheung (violin), Miss Letty Poon (cello) and Mr. Peter Fan in the concert "Young Composers' Concert" held in MB123, Main Building, The University of Hong Kong, Hong Kong, July 25, 2009