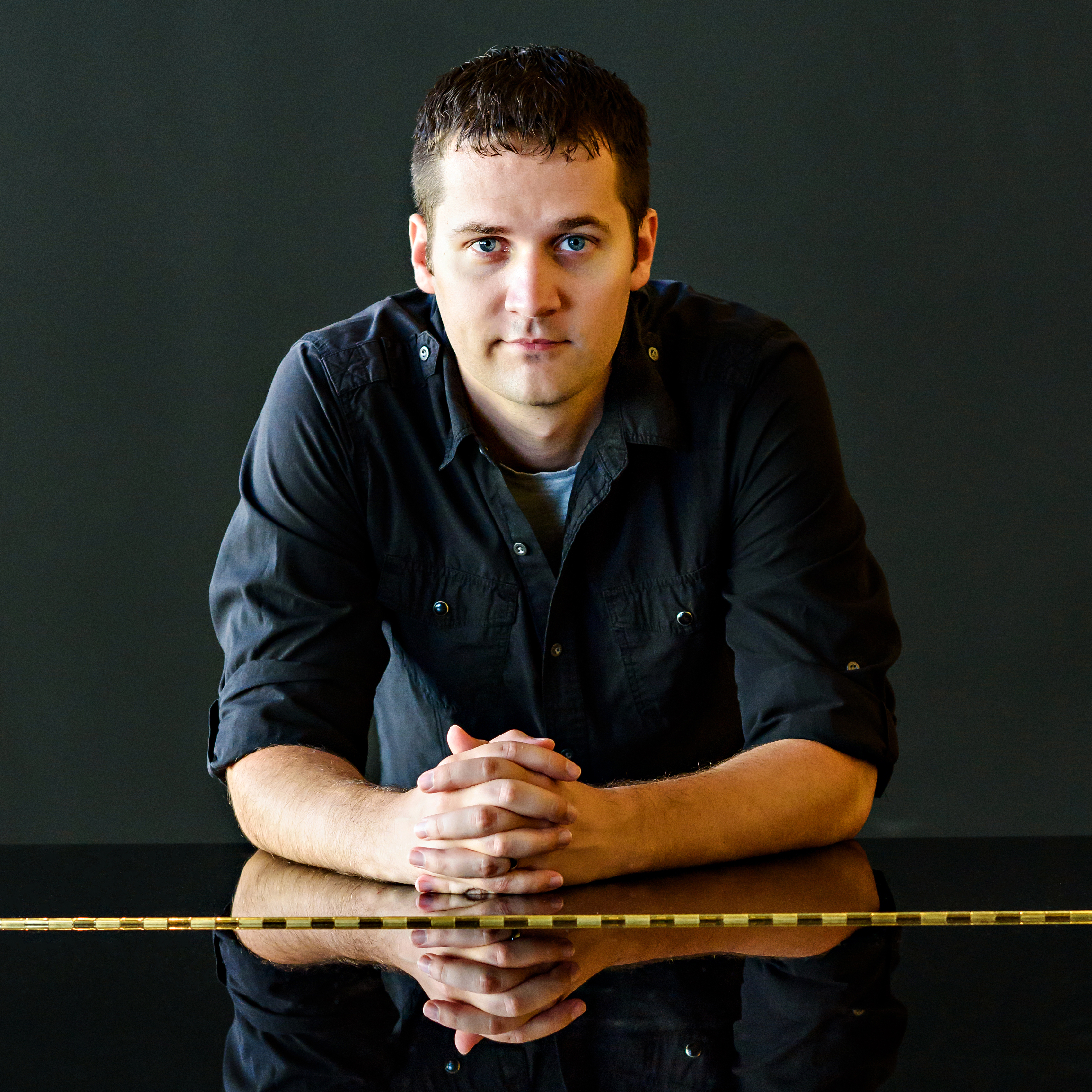 Biography
Charles Peck is a composer whose work has been called "daring" (Philadelphia Inquirer), "stunning" (Cut Common), and "wild and shimmering" (Broad Street Review). His music, spanning a range of chamber and large ensembles, has been performed by the Minnesota Orchestra, the Albany Symphony, the Columbus Symphony, Alarm Will Sound, the Kaleidoscope Chamber Orchestra, Symphony in C, the New York Youth Symphony, the JACK Quartet, Sandbox Percussion, the Network for New Music, Ji Hye Jung, and Holly Roadfeldt.
Recent projects include a chamber orchestra piece, titled Vinyl, which imitates the skips and pitch warping of vinyl records. The piece, praised as "substantial, personal, genuine" (Roger Shapiro Fund for New Music), was written for Alarm Will Sound and the Mizzou International Composers Festival and has since been awarded an ASCAP Morton Gould Award and been performed at the Beijing Modern Music Festival and the Cabrillo Festival of Contemporary Music. Other recent works include a sextet, titled Kindling, commissioned by the Boston New Music Initiative, and a piano quartet, titled Sunburst, commissioned by the New York Youth Symphony as part of their First Music program. The latter piece, after receiving its premiere at Carnegie Hall, has been named a winner of the Left Coast Composition Competition, the Salvatore Martirano Memorial Composition Award, and the NFMC Emil and Ruth Beyer Composition Award, and has received its Australian premiere by the Forest Collective.
Peck's music has also been selected as a winner of composition competitions with the Lake George Music Festival, the Civic Orchestra of Chicago, Symphony in C, Quartet Nouveau, Frame Dance, the Locrian Chamber Players, Iceberg New Music, the Foundation for Modern Music, and the Castleton Festival, among others. Recently, his music has been featured at a variety of festivals, including the Aspen Music Festival, the Minnesota Orchestra's Composer Institute, Cultivate at Copland House, the Mise-En Music Festival, the American Music Festival, the New Music Miami Festival, the New Music Gathering, the Vale of Glamorgan Festival, and the NYC Electroacoustic Music Festival. Peck's work has also been supported by the Barlow Endowment for Music Composition, the McKnight Foundation, the American Composers Forum, and the Cornell Council for the Arts.
Peck currently teaches at the University of the Arts in Philadelphia and is a doctoral candidate at Cornell University where he earned the Otto R. Stahl Memorial Award in composition. He received his Master's in Music from the University of Cincinnati College-Conservatory of Music. There, he was named the winner of the Composition Competition and was awarded the Scott Huston Award for composition. He received his Bachelor's degree in Music Industry from Drexel University
Recent works
Vinyl for chamber orchestra
Kindling for pierrot plus percussion
Sunburst for piano quartet
Rift & Shade for string quartet
Mosaic for orchestra