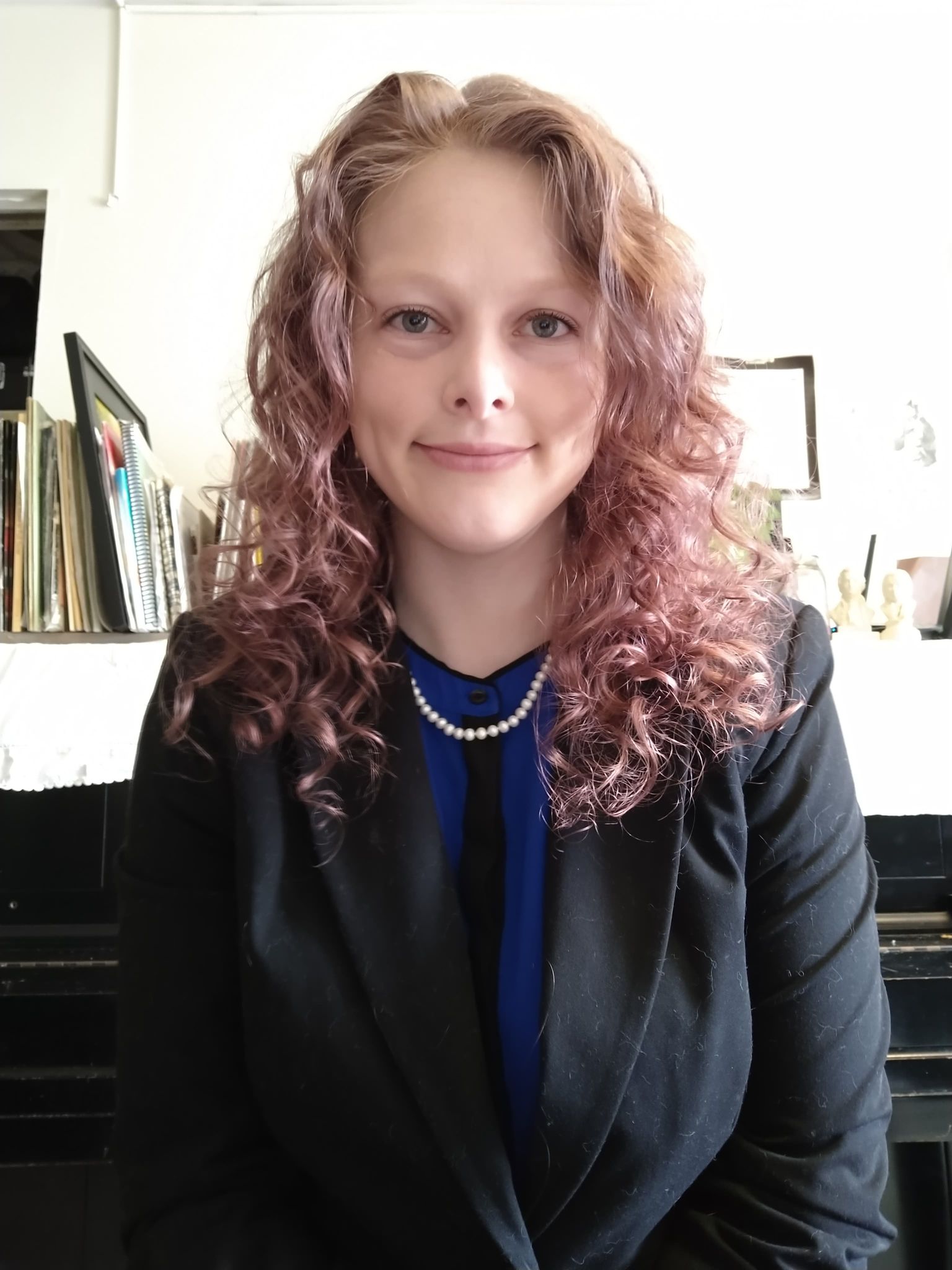 Composer, Pianist, Educator
I graduated from Pittsburg State University in 2019 with a Bachelor of Music Education. During my undergraduate studies, I worked extensively as a collaborative pianist and piano teacher, and I continue to teach piano and beginning voice lessons in Bloomington, IN, where I currently reside. I also have a strong interest in music composition and theory, and I am actively working on building my composition skills and portfolio. I look forward to sharing more of my creative work!
LinkedIn: https://www.linkedin.com/in/carolanne-smock-9815a4bb/ Website: https://www.carolannesmock.com/
Instagram: https://www.instagram.com/carol.anne.smock/ Facebook: https://www.facebook.com/caspianostudio
Compositions
Meditabor
Completed: April 5, 2021 Text: Psalm 118:47,48 Meditabor in mandatis tuis, quae dilexi valde, et levabo manus meas ad mandata tua quae dilexi. Translation: I will meditate on your commandments, Which I love exceedingly. I will lift up my hands towards your commandments, Which I love. Voicing/Instrumentation: SSAA, a capella
Spirits of the Dead: Mvts I & II
I wrote the first two movements to "Spirits of the Dead" during my undergraduate studies. The remaining three movements remain an ongoing project. This work is for piano, clarinet, string quartet, tenor voice, and soprano voice. The text is taken from Edgar Allan Poe's five stanza poem of the same name. The PDF and Midi recording for the first movement are attached here.