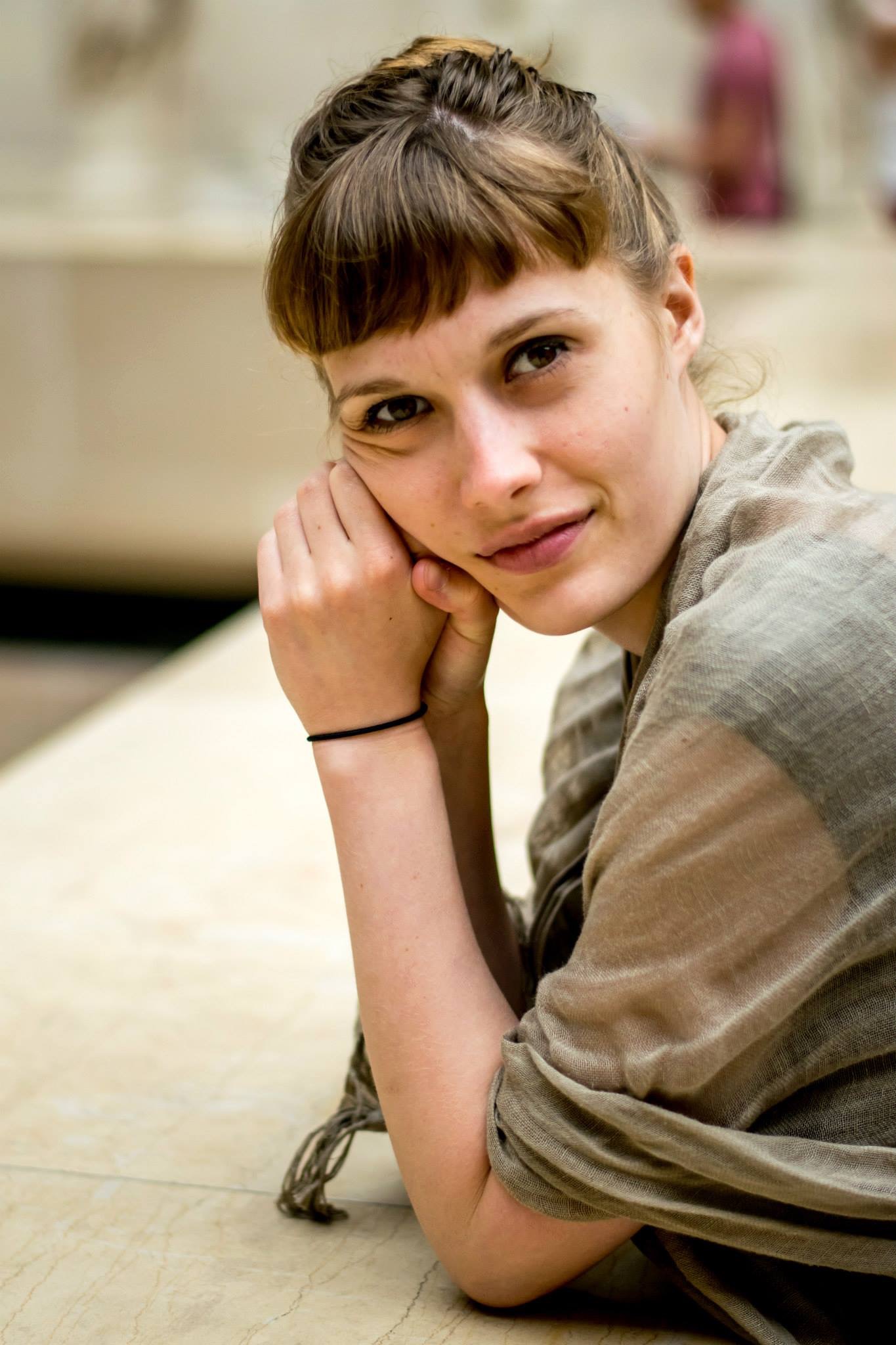 As a child, Cara Haxo (b. 1991) loved listening to her father read stories out loud to her. Today, she loves finding ways to incorporate these stories, poetry, and artwork into her music. Haxo was awarded the 2013 National Federation of Music Clubs Young Composers Award, the 2013 International Alliance for Women in Music Ellen Taaffe Zwilich Prize, and second prize in the 2012 Ohio Federation of Music Clubs Student/Collegiate Composers Contest. Her works have been performed by the PRISM Quartet, Quince Contemporary Vocal Ensemble, the Wooster Symphony Orchestra, the University of Oregon Campus Orchestra, Foothills Brass, River Falls Brass, and the Pacific Rim Gamelan, amongst other ensembles. A native of Massachusetts, Haxo earned her Bachelors of Music in Composition at The College of Wooster, where she studied with Jack Gallagher and Peter Mowrey, and her Masters of Music in Composition at Butler University, where she studied with Michael Schelle and Frank Felice. Before Wooster, Haxo spent six summers studying at The Walden School Young Musicians Program in Dublin, New Hampshire, and returned to Walden this past summer as faculty, teaching classes in composition, theory, and graphic notation. An avid Francophile, Haxo studied film, literature, and archeology at The Institute for American Universities in Aix-en-Provence, France, during the summer of 2011. Haxo is currently pursuing a doctoral degree in composition at the University of Oregon, where she studies with Robert Kyr and David Crumb and works as a Graduate Teaching Fellow in Music Theory.
Compositions
Exercices, for reed quintet (2017)
I first came across Raymond Queneau's Exercices de style (1947) in a bookstore in Boulder this past spring. Although I did not purchase the book during the visit, I couldn't get it out of my mind and ended up buying a tattered old copy from Amazon less than a month later. Queneau's text tells the story of a man on a bus who watches another man interact with one of the other passengers. The narrator later sees the same man getting advice on adding a button to his overcoat. Not content to tell this story only once, Queneau recounts in ninety-nine times, each time in a different style. This piece has very little to do with Queneau's narrative. However, my early encounter with the text in the Boulder bookstore sparked the creation of this piece, and Queneau's reimaginings of the same story somehow reminds me of the two movements of my own Exercices (2017).
Et puis encore, for string quartet (2014)
Et puis encore (2014) was written for the Ligeia Quartet, who premiered the work in April 2014 at Butler University in Indianapolis. The title is taken from a poem by French poet Charles Baudelaire entitled Le Voyage (1861), which describes the excitement and eventual disillusionment of young travelers. Early in their journey, they meet a group of more experienced travelers and ask them what they have seen, inquiring, "Et puis, et puis encore?" Although I selected the title after writing the piece, I thought Baudelaire's poem of yearning and sorrow fit perfectly with the musical environment I created.