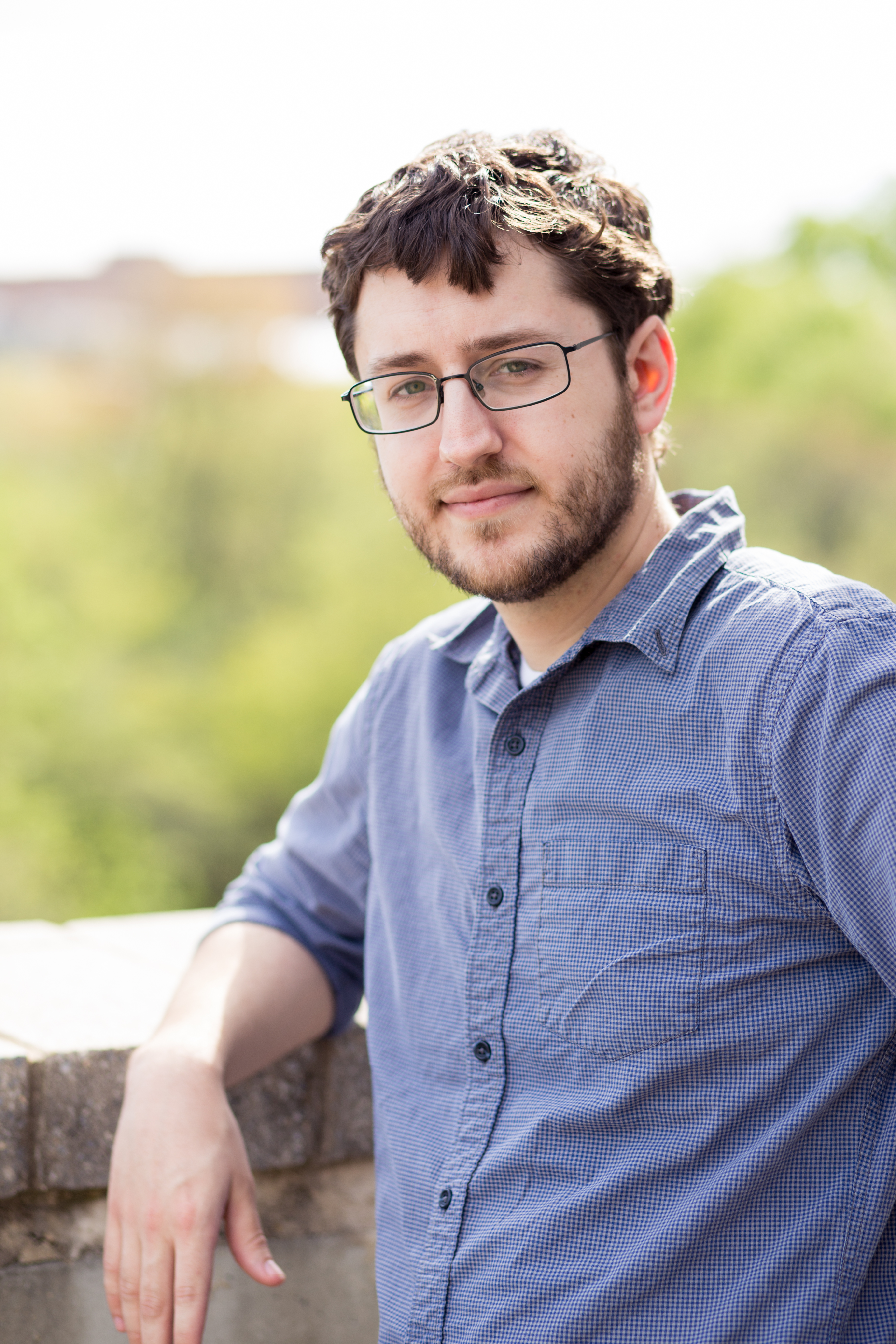 Image courtesy of Geoff Sheil
Bradley S. Green is a composer and theorist based in the D.C. area of Maryland. Bradley's music is performed extensively in Maryland, D.C., and across the U.S., and his style is exemplified by an interest in creating unique textures and timbres that progress naturally between sound events. The sonic material in his works tend to progress slowly, with care given to every possible sound from one event to another. He is also experiments with varying types of music notation in order to better connect the performer with the sounds that the score represents, and to also allow performers a certain amount of freedom that other notational techniques may deny. His music has been featured on the Takoma Public Radio show Coda (hosted by Matt Testa), various SCI and CMS conferences, the Electroacoustic Barn Dance Festival, and will be featured on the upcoming 2018 New York City Electroacoustic Music Festival. Bradley is also one of the founding members of the District New Music Coalition, an organization of composers that aim to promote the performance and appreciation of contemporary music by connecting performers, composers, institutions, and audiences located in the Washington, DC metropolitan area through concerts, conferences, and active community-building. Please visit www.districtnewmusiccoalition.com for more information. He is also active in the fields of music theory and music theory pedagogy. As a theorist, his most notable work has been his research into Earle Brown and his Open Form compositions, specifically his analysis of Brown's String Quartet (1965). As a pedagogue, he is always looking for new and engaging ways to incorporate technology into the music theory classroom, and has been published on the topic of utilizing iPad's to enrich class lessons by the Journal of Music Theory Pedagogy Online. He has also presented his work in a variety of mediums, including SCI and CMS conferences, UMBC's Livewire New Music Festival, the USF New Music Festival & Symposium, and as a guest lecturer at multiple universities. Bradley graduated from Campbell University in Buies Creek, NC, in 2012 with B.A. degrees in both Music Composition and Music Education. In 2014 he graduated from Appalachian State University in Boone, NC, with a M.M. degree in Music Theory and Composition. He then earned a D.M.A. degree in music composition at the University of Maryland in College Park, MD in 2017. Currently, he is an adjunct professor at American University. His previous composition teachers include Thomas J. DeLio, Scott Meister, and Ran Whitley. Bradley is a member of Society of Composers, Inc., Broadcast Music, Inc., College Music Society, and Pi Kappa Lambda.
Feel free to contact Bradley Green about commissions or to request music. To see score excerpts, a full list of compositions, and contact info, please visit the composer's website.
Website: http://www.bradleygreencomposer.com
Compositions