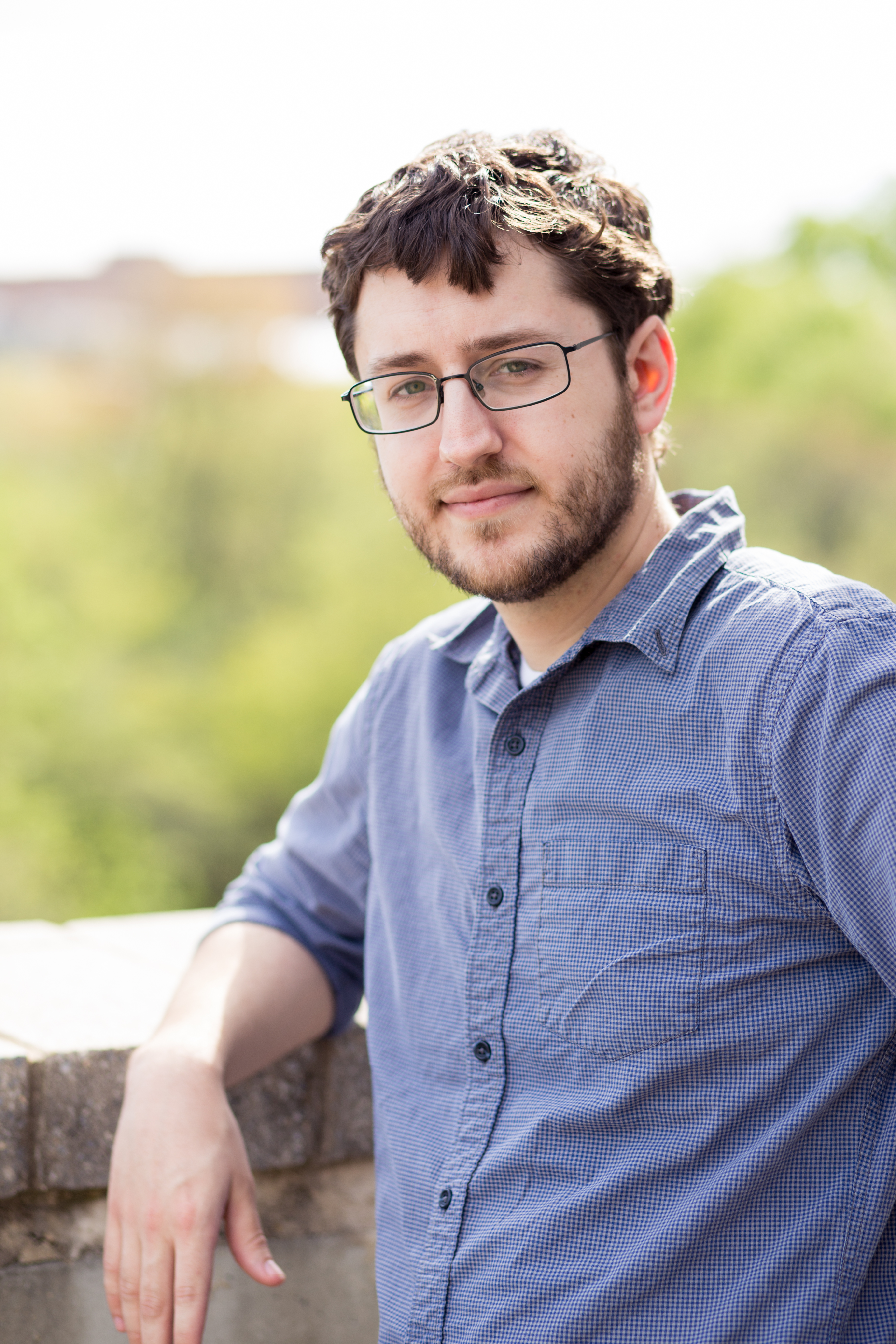 Image courtesy of Geoff Sheil
Bradley Green is a composer and music educator based in the D.C. area of Maryland. His music is exemplified by an interest in creating unique textures and timbres that progress naturally between sound events. The timbres and textures in his works tend to progress slowly, with care given to every possible sound from one event to another. He is also interested in experimenting with varying types of music notation in order to better connect the performer with the sounds that the score represents, and to also allow performers a certain amount of freedom that other notational techniques deny. Bradley is also active in the field of music theory pedagogy, and is always looking for new ways to incorporate technology into the theory classroom. While at Appalachian State University, he was a part of the GRAM (Graduate Research Associate Mentor) program, which paired him with a faculty mentor to assist in original research for incorporating popular music into the theory curriculum. In 2017, Bradley graduated the University of Maryland, College Park with a D.M.A. degree in Music Composition. Bradley also holds an M.M. degree in Music Theory and Composition and B.A. degrees in Music Composition and Education from Appalachian State University and Campbell University, respectively. His previous composition teachers include Thomas J. DeLio, Scott Meister, and Ran Whitley. Bradley is currently residing in Greenbelt, MD, and is an adjunct professor at American University.
Feel free to contact Bradley Green about commissions or to request music. To see score excerpts, a full list of compositions, and contact info, please visit the composer's website.
Website: http://www.bradleygreencomposer.com
Compositions