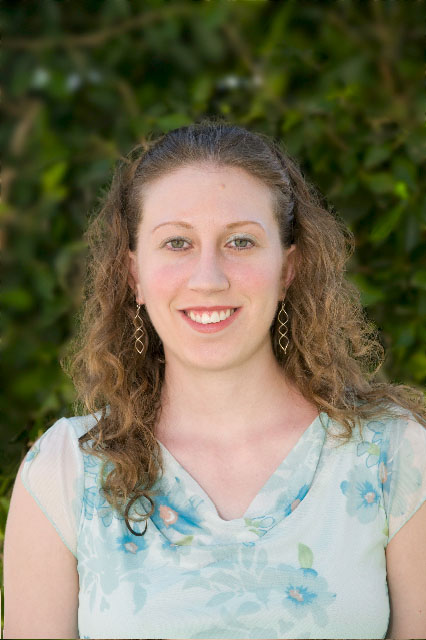 Beth Ratay has been composing and performing for over 20 years. As a composer, she has had works performed in the U.S. and Germany, by soloists such as Javier Montilla, Robert Heimann, Gonzalo Teppa, Joshua Gardner, Seth Vatt and Kyle Forsthoff and ensembles such as the Cambridge Chamber Singers, the Phoenix Symphony Chorus, the Willamette University Wind Ensemble, the Arizona State University Concert Band and the University of Colorado Wind Ensemble, and conductors such as Gregory Gentry, Allan McMurray, Grant Linsell, Nathaniel Berman and Camille Chitwood. Her works have been featured at the April in Santa Cruz Contemporary Music Festival and by the Mosaic Ensemble of Santa Cruz.

Dr. Ratay received her Doctor of Musical Arts in World Music Composition from the University of California, Santa Cruz in 2013, her Master of Music in Music Composition from Arizona State University in 2007, and her Bachelor of Music in Music Composition from the University of Colorado, Boulder in 2005. Her musical research has focused on the music of Harrison Birtwistle as well as text setting, poetic interpretation and the relationship of language to music, especially in Czech, German and English. She has studied with composers David Evan Jones, Paul Nauert, James DeMars, and Michael Theodore.

Beth is also active as both a flutist and a singer. She was the principal flutist for the University of California, Santa Cruz Orchestra from 2009 - 2012 and also performed for the April in Santa Cruz New Music Festival for three consecutive years. She is currently a member of the Back Bay Chorale and the Cambridge Chamber Singers. In the past, she has been a member of the Phoenix Symphony Chorus and the San Francisco Symphony Chorus. Beth is also the Director of Concert Series for the Boston New Music Initiative.

Dr. Ratay also enjoys teaching, and is currently an Adjunct Instructor at Bunker Hill Community College. In the past, she has taught courses at Hartnell College, Gavilan College, and the University of California, Santa Cruz.
Medicus Mortem, a 10 minute chamber opera (2017)
Versus for flute, clarinet, violin and woodblocks (2016)
Three Windows for mixed chorus, alto flute and narrator (2015) Poems: Henry Wadsworth Longfellow The Ladder of St. Augustine, 2 Samuel 1:10-27, Judges 5: 3, 5, 7, 11-12, 20, 24-27, 31 Premiere:May 21 & 22, 2016 in Boston, MA by The Cambridge Chamber Singers, Dr. Raymond Fahrner conducting
Helical Bricks for marimba and multi-percussion (2014) Premiere: March 31, 2017 at the SCI National Convention by Coalescence Percussion Duo
Compositions
David's Lament for Saul and Jonathan from Three Windows
for alto flute and narrator(s)
performed by Beth Ratay and the Cambridge Chamber Singers
composed in 2015
Jednou po západu slunce from To Be Reflected
for Baritone, Piccolo, English Horn, Horn in F, Violin, Violoncello and Percussion
performed by Nathaniel Berman, conductor, Sergey Khalikulov, bass-baritone, Amy Sedan, flute, Sara Hancock, oboe, Alex Krishnan, horn, Cassandra Bequary, violin, Joanna DeMars, cello, Ed Garcia, percussion

VI. Jednou po západu slunce (Čeština)
František Hrubín

Borovou vůní slunce zapadlo
do lunné věčnosti.
A mezi polibky jsme naslouchali,
jak zarůstá náš hrob.
Do ticha, do hluboka
šplouchání úplňku k nám doléhalo.

My chvěli se, jak do nás zapouštěly
budoucí stromy staleté
kořínky něžné jako mžení,
do nás, co už tam dávno nebyli.

A na zádech jste nesli vesmírem,
vy spící, milóny spících,
tu těžkou zem, tu hmotu milovanou.
Na břehu smrti s dechem posledním
ti umírající ji odkládali
lehce jak zrnko písku.

VI. Once after Sunset (English)
translated by Bronislava Volková and Clarice Cloustier

The sun set with the scent of pine
into a lunar eternity.
And between the kisses we listened
to our grave being grown over with grass.
Into the quiet, into the depths
the full moon's splash reached all the way to us.

We shivered, as future
hundred-year old trees embedded
their roots, gentle as drizzle
into us who have not been there now - for a long time.

And you sleepers, millions of sleepers,
you carried on your backs across the world wide
the heavy earth, that beloved matter.
On the shore of death, with their last breath
the dying ones set it down
lightly, like a grain of sand.


Song Without Words
for piano solo
Performed by Amanda Aaronian