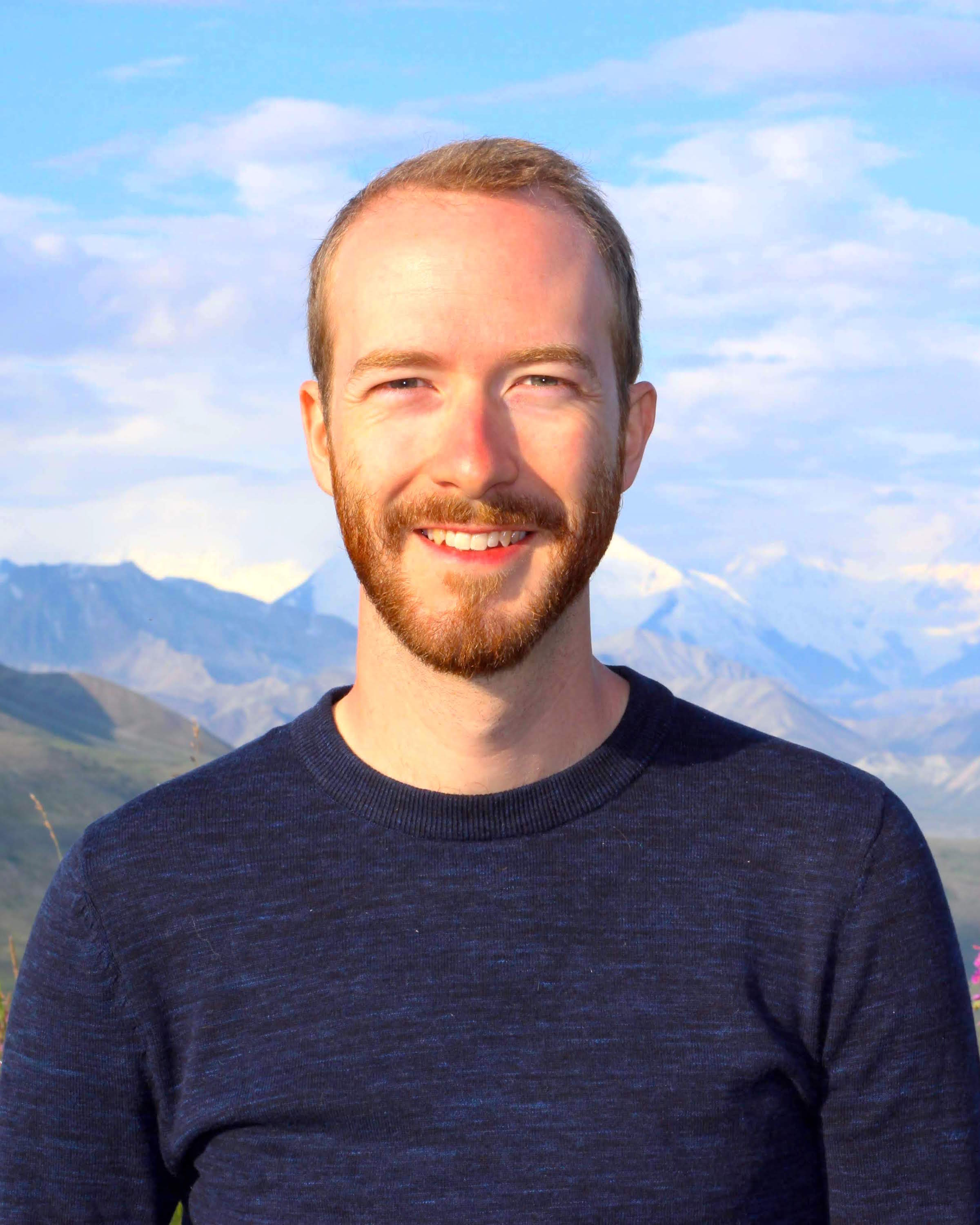 Ben during his residency in Denali National Park
An amalgamation of broad swaths of neotonality, captivating textures, and infectious grooves gives the music of Ben Justis sonic magnetism. His works have been performed by the Portland Percussion Group, newEar Contemporary Chamber Ensemble, the Donald Sinta Saxophone Quartet, and the United States Air Force Band among others. In the summer of 2019, he was the Composer-in-Residence at Denali National Park and Homestead National Monument of America where he took field recordings, presented to the public, and worked on a new pieces to be donated to the parks.
Ben was educated at Colorado State University (music education and percussion performance) and The University of Kansas (DMA, music composition). His chief mentors were Eric Hollenbeck (percussion), Forrest Pierce, Ingrid Stölzel, and Kip Haaheim. In Fall 2019, he joined the faculty in the department of music at Western Colorado University where he teaches music theory and percussion. At any given point you might find him skiing, stargazing, camping, cooking, or, most likely, making music in his hometown of Gunnison, Colorado.