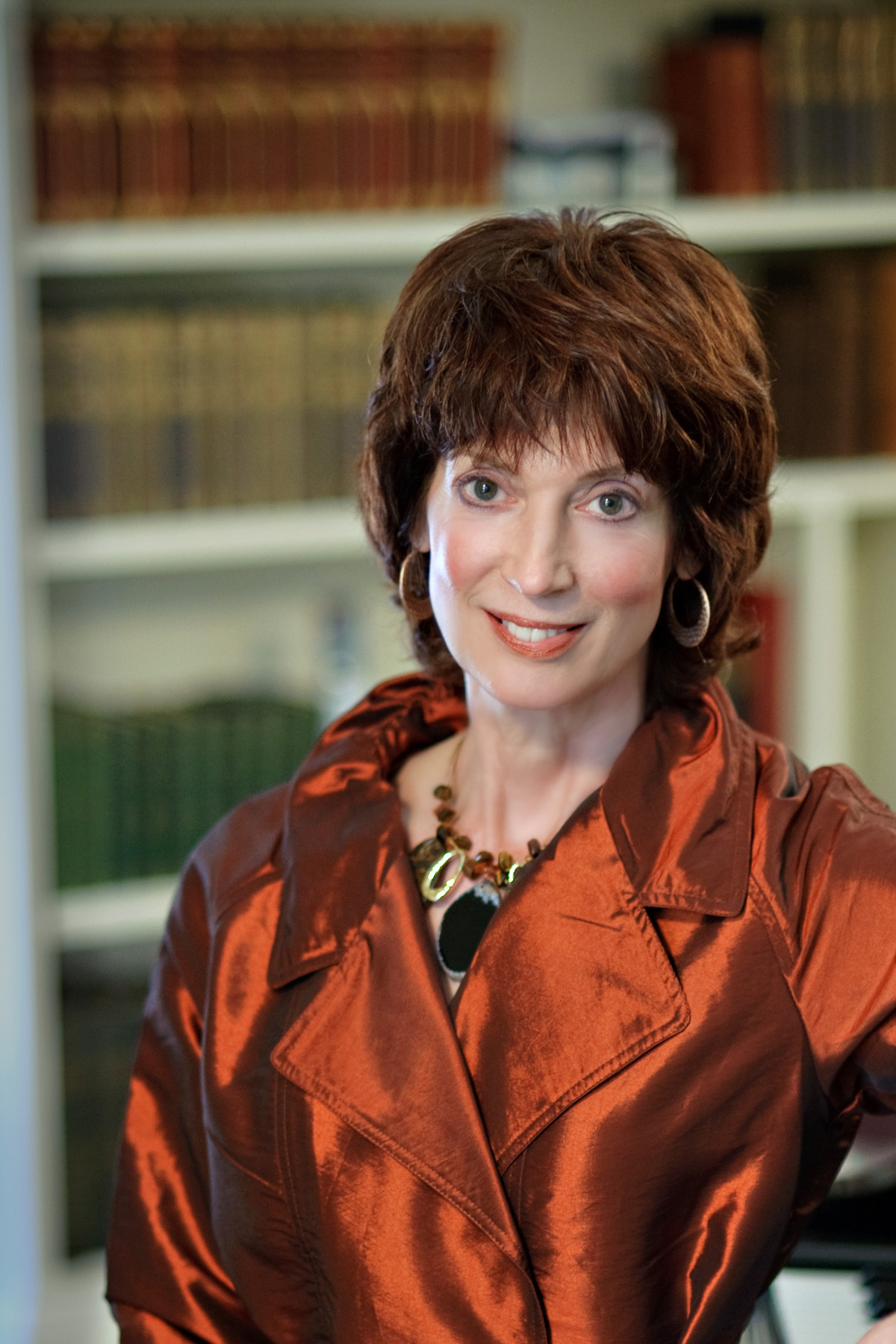 Barbara Harbach, Curators' Professor of music, University of Missouri-St. Louis.
Dr. Barbara Harbach, Curators' Professor of Music at the University of MissouriSt. Louis, has a large catalog of works, including; symphonies, operas, string orchestra, musicals, works for chamber ensembles, film scores, modern ballet, pieces for organ, harpsichord and piano; choral anthems; and many arrangements for brass and organ of various Baroque works. She is also involved in the research, editing, publication and recording of manuscripts of eighteenth-century keyboard composers, as well as historical and contemporary women composers. Her work is available in both recorded and published form through MSR Classics, Naxos Records, Gasparo Records, Kingdom Records, Albany Records, Northeastern Records, Hester Park, Robert King Music, Elkan-Vogel, Augsburg Fortress, Encore Music Publishers, Art of Sound Music, Agape Music and Vivace Press. Harbach serves as editor of the WomenArts Quarterly Journal. "Harbach's music astonished me for its heavy reliance on the lyric and the beautifully (and cogently) framed melodic line. I could listen to her music for hours" (American Record Guide, March/April 2008). "Harbach has distinguished herself as one of the preeminent American composers of any generation. (All Music Guide, December 2007).
Harbach has toured extensively as both concert organist and harpsichordist throughout the United States and Canada, and overseas in Belgium, Bosnia, Croatia, Czech Republic, Germany, Hungary, Italy, Japan, Korea, Romania, Serbia and Russian Siberia. Her lively performances and recordings have captured the imagination of many American composers. The body of work written for and dedicated to Harbach is substantial. Musical America has called her "nothing short of brilliant," and Gramophone has cited her as an "acknowledged interpreter – and, indeed, muse – of modern harpsichord music." She was host of the weekly television music series Palouse Performance seen throughout the Inland Northwest.
Harbach holds academic degrees from Pennsylvania State University (B.A.), Yale University (M.M.A.), Musikhochschule (Konzertdiplom) in Frankfurt, Germany, and the Eastman School of Music (D.M.A.). In 2002, she received an honorary doctorate in music, Honoris Causa, from Wilmington College, Ohio for her lifetime achievement as a composer, performer, editor and publisher.
Compositions
Midnight Tango from Night Soundings for Orchestra
Midnight Tango, the third movement of Night Soundings for Orchestra is an exploration into the dance that originated in the 1890s in the Rio de la Plata in South America, with influences from both the European and African cultures. The dance quickly spread around the world. At this midnight hour, two lovers slowly approach, drawn to music that only they can hear – the midnight tango. They begin to dance in the style of open embrace, softly, slowly and seductively. As the music sinuously builds in volume and energy, more instruments embrace the themes, enticing the lovers to dance in close embrace before driving to the ecstatic, frenetic ending. Recorded by the London Philharmonic Orchestra, David Angus, conducting.
III. Pastiche from Sinfonietta
Pastiche is the third movement of Sinfonietta for String Orchestra, from Music of Barbara Harbach – Music for Strings with the London Philharmonic Orchestra, Volume VII, MSR Classics 1258. The Classical Reviewer review of April 28, 2014 "Pastiche opens with a fresh, joyous, syncopated theme that eventually bounces forward full of life. This is a terrific piece that should take its place alongside some of the great works for string orchestra from the past."