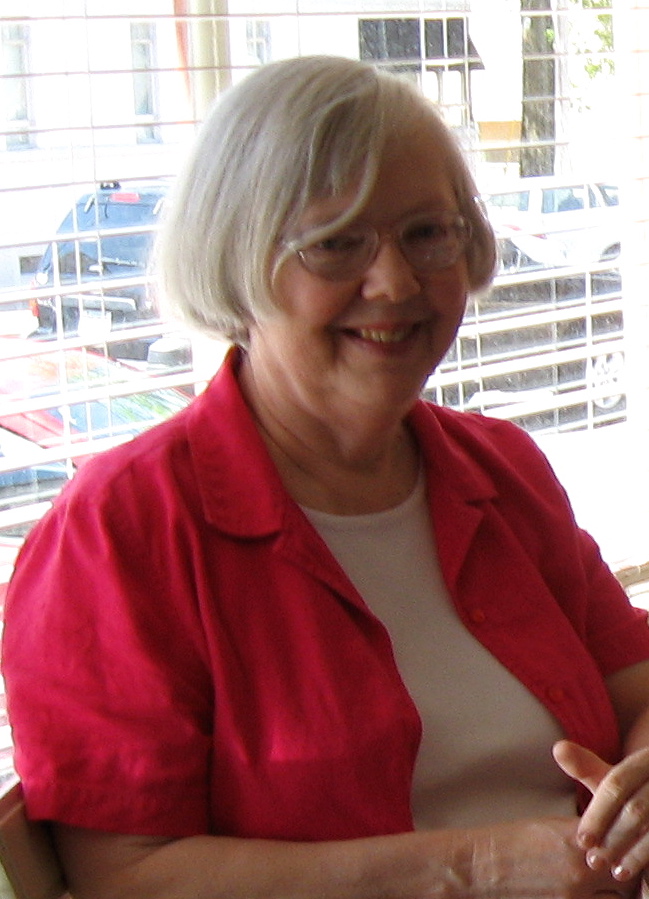 Hello, fellow composers! To make a long story short -- I'm a semi-retired piano teacher and choir director living in Arkansas. I began composing at age 46 and received my M.M. in composition and theory five years later from the University of Arkansas, where I was fortunate to study with Dr. James Greeson and Dr. Robert Mueller. I also attended workshops with Claude Baker, Donald Erb and Libby Larson. When I compose I am guided by the effect my work will have on an audience. My goal is to move the listener in some way. If my listener feels nothing, then I have failed. To this end I've used several techniques and styles of composition as well as different vocal and instrumental groupings, and have also enjoyed composing electronic music. One of my greatest thrills has been to create sounds from scratch that have never been created or heard before, to make them my own, and to use them to reach the listener. Such fun it was! Health issues which began in the late 1980s have made a composing career impossible, but my interest continues. My composing in recent years has consisted mostly of writing pieces for piano students and anthems for small church choirs. I look forward to doing more composing, as well as getting my previous works "out there." I also look forward to meeting as many of you as possible and to listen and learn from you all. Thank you for visiting my page!
WORKS: VOCAL SOLOS: Songs for Alyssa, for mezzo-soprano and piano. Text by the composer. Remembrance, for tenor (or soprano) and piano. 2'53" Text by the composer. CHORAL WORKS: The Prayer of Saint Francis, 4'45" for 4-part a capella choir or 3-part women's chorus. Text attributed to Saint Francis of Assisi (1181-1226) Joshua! for choir, piano and hi-hat cymbal Mothers' Day, for SATB choir and piano or organ The Telephone song, for children's choir Alleluia verse, for SATB choir Peace Be With You, Pentecost verse for SATB choir Blessed be the God of Israel, for SATB choir and congregation
INSTRUMENTAL ENSEMBLES:: Io, a two-part suite for piccolo, flute, clarinet, bassoon, marimba, wood blocks, tympani, snare drum, cymbals and piano. 1. Exploration 4'05" Space travelers reach Io, one of Jupiter's moons, and explore the surface. 2. Triumphant Return (mini-march) 2'08" They're back! This little march welcomes them home. As the piece continues, the players leave the stage one by one and the snare drum is left to march off alone, leaving the stage empty. Trio for flute, bassoon and piano I. Moderato 2'57" II. Adagio 5'27" III. Allegro giocoso 3'05" Solitary Strolls two-movement suite for large percussion ensemble. I. "Along the Shore" 4'50" This piece suggests the tranquility of nature by emphasizing the coloristic possibilities of the instruments rather than the melodic or rhythmic. Gentle waves are portrayed in shifting blocks of color. Rhythms are vaguely defined and the score is marked off in 10-second intervals rather than measures. The world seems peaceful to the person strolling along the shore. II. "Down the Alley" 4'11" Sometimes a solitary stroll can take a more ominous turn. Strolling down the alley at night, clicks, rustles and night sounds seem to jump out of the dark. Little shivers of apprehension turn into stark fear and the stroll becomes a headlong, frantic flight and finally back into shivers. There is much more emphasis on rhythm, articulation and dynamic contrasts. In the alley at night, the world has become a different place and the serenity of the afternoon is gone. The Broken Circle 7'05" a memorial to the victims of the Wounded Knee massacre, for narrator, speakers and orchestra, with text by the composer. FluteSute (intentional misspelling!) Five little parodies for two flutes. I. Allemande 1'30" II. Waltz 1'10" III. Chitchat at Intermission 1'45" IV. Gigue 54" V. Tango 1'00" INSTRUMENTAL SOLOS:: Journey into Darkness 8'51" for English horn and tape. Night Walk 3'38" An evening walk becomes a journey into fear. The View from the Ocean Floor 4'05" solo for amplified piano. Two Short Piano Pieces "A Very Short Song About an Encounter with a Ghost" 55" You will hear what happens when the ghost is met! "Duet for Two Hands" 1'15" Other songs for piano students are not listed individually at this time.
Compositions