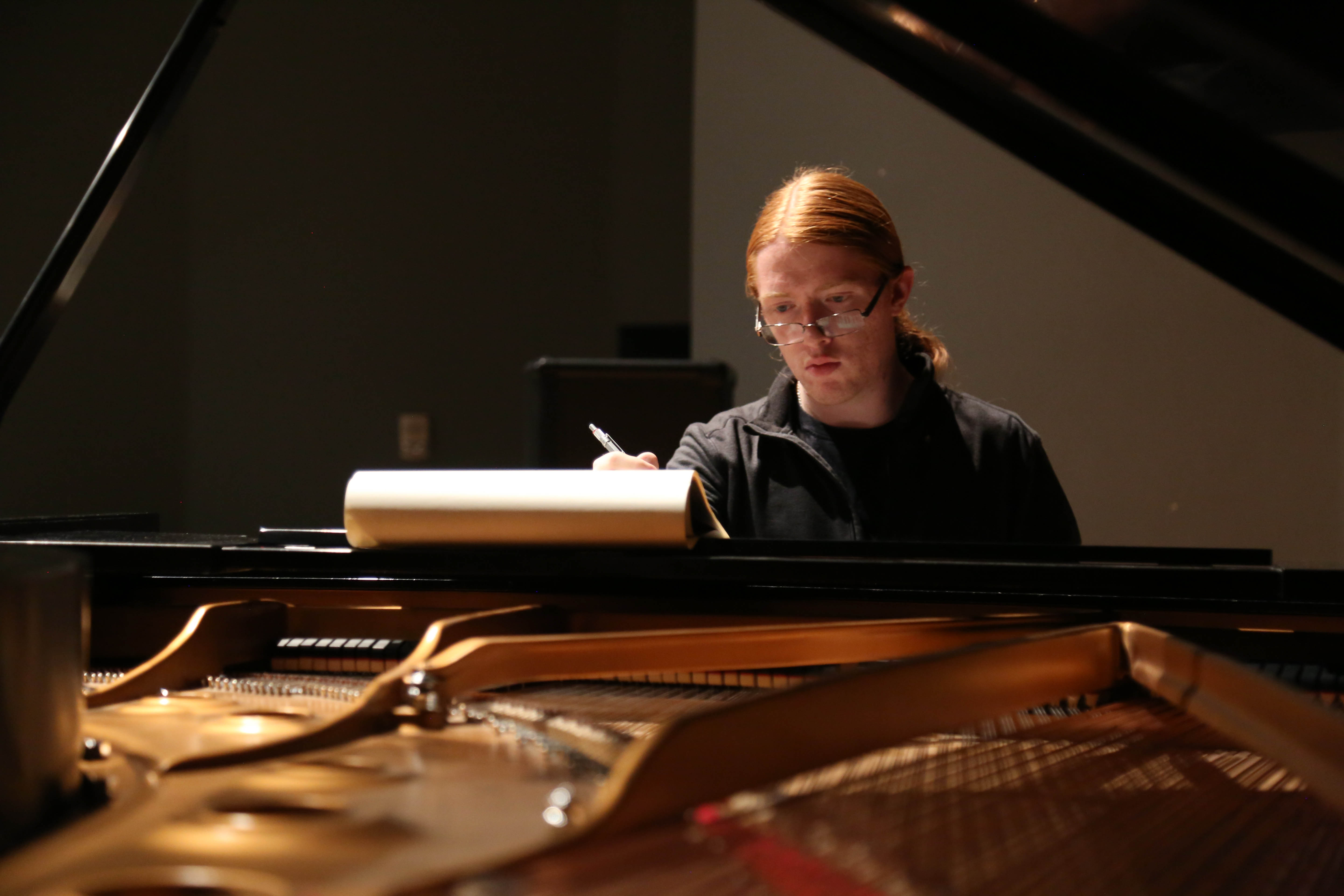 Anthony G. Jensen, 2018
Anthony G. Jensen (b. 1996), born and raised in Salt Lake City, Utah, studies music composition at Snow College and teaches private lessons in composition. Will be receiving his BA in Composition in the Spring of 2019 before moving onto his Masters.
SoundCloud link - https://soundcloud.com/user-922319176
Compositions
Piano Sonata No. 1 in D♭ Major - "Dreamscape"
Colours, Movement 1 - "Gold"
Written for the Gnu Knew Music Ensemble at Snow College
Symphony No. 1, December 2018 - "... above the cold sky shone..."
The first of a four part symphonic cycle revolving around the seasons. This work was composed in December 2018, and is the season of winter.
November 2018, No. 2
For the month of November 2018, I wrote a piece a day every day for 30 days for various brass ensembles.