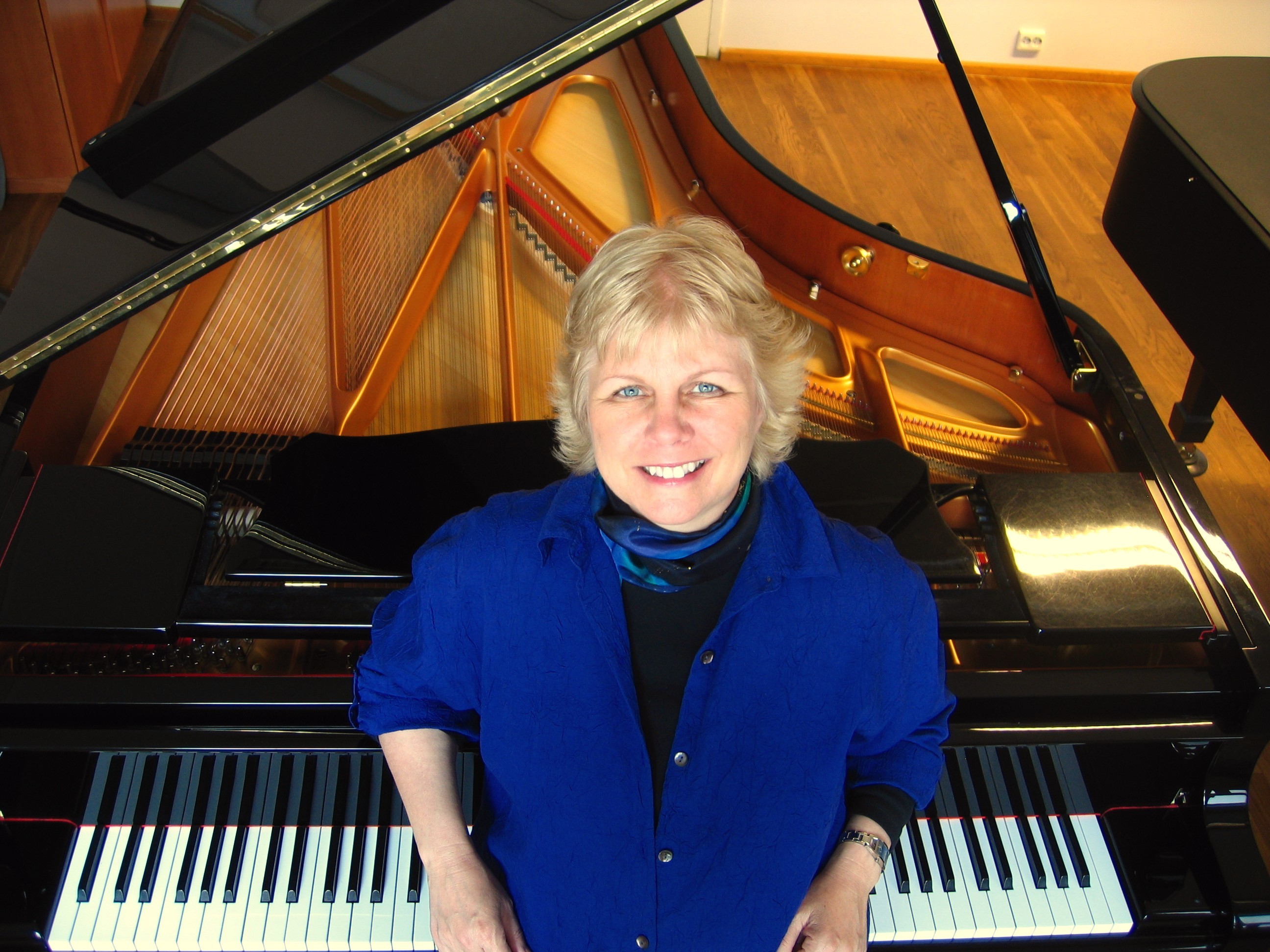 Fulbright Scholar in Tallinn, Estonia, Academy of Music
From symphonic to chamber works, Anne Kilstofte's music has been highly praised for its lyrical voice. Her work has been performed internationally to great acclaim throughout Europe, Asia, Australia, and North America and has received awards and honors from international and national institutions including the 2011 Miriam Gideon Award from the International Alliance for Women in Music's Search for New Music, the American Composers Forum, the Jerome Foundation, the McKnight Foundation, and the American Society of Composers, Authors, and Publishers. Dr. Kilstofte was named a Fulbright Senior Scholar several years ago to teach and research in Tallinn, Estonia at the Estonian Academy of Music. During her stay she also interviewed famous composers such as Veljo Tormis and Arvo Pärt. Critics have spoken of her music as "a composer to listen for" in the coming years, because Anne Kilstofte "represents a level of artistry and craftsmanship offered by only a few composers recognized to be among the best in the United States." Her one-woman concert at the Basilica of St. Mary in Minneapolis, Minnesota, was singled out by the St. Paul Pioneer Press in Minnesota as a "Best Bets" for that week in entertainment. Others say that "her display of exceptional variety of tone color, conjuring landscapes that are sometimes misty, sometimes luminous, always atmospheric, truly sets her music apart." Veljo Tormis stated that Kilstofte was one of the few composers "who understood how to write for large acoustical spaces, allowing the sound to flow out," he said, referring to the acoustics at St. Nicholas Church in Tallinn, Estonia, which has up to a 7-second delay. In April of 2008, as president of the board of the International Alliance for Women in Music, and coordinator of the Beijing Congress for Women in Music she brought together more than five continents of composers, musicologists, and performers in five days of events and concerts held at the Chinese Conservatory of Music, the National Performing Arts Center, and the Forbidden City Concert Hall. The Divine Lullaby, was performed at the Forbidden City Concert Hall by the Chinese Opera Orchestra during that congress. Ms. Kilstofte holds a Ph.D. in music theory and composition from the University of Minnesota, studying with Pulitzer-prize winning composer Dominick Argento, and independently with Libby Larsen; a Master of Music degree in composition and a Bachelor of Science degree in Sound Technology from the University of Colorado. Over 30 compact discs of her music have been recorded from around the world and her music is regularly featured internationally on radio and web broadcasts. She has written over 85 works for genres including symphony orchestra, chamber orchestra, string quartet, brass ensemble, voice, piano, choir, and dance.
Song of the Anasazi, Soft Footfalls 2012 Awarded American Prize Choral Division - for Distinction. Text excerpt below: And with whichever story you come, from whichever quarter or time, the signs here mean the same, Rock, clay, how they speak to us. And as if from pink-brown pouts of cliff snake-tongues of water have slipped down, dripped down and passing through themselves, running through string thin runnels, the narrowest canyons of their own making, grooved the high mesa, every limb: skin-deep, knee-deep, thigh-deep, hip-deep. The passage of feet feet feet rubbed away this white rock. Women of clay, sooty-lunged, fingertips and palms spiked by cactus, how could they make these tracks? Were they so blade-ankled and slender-hipped? Pots on their heads heavy with hominy, were they so high-stepping, knees to wasp-waists, each foot placed directly in front of the other?... Women of clay, Anasazi women, High-stepping through passage and cut, crack and cleft up and down the windy mesa, they left a dancer within warm rock. Her feet tap, her fingers click, time has not turned down her smile. And there is a piper lifting life's music, replaying it to heaven. Rock-woman, earth-woman, coiled, almost foetal, almost ready to spring out and stand, singing-and-saying and and and
Sample, Miriam Gideon Award Songs of the Night Wind, String Quartet No. 2 Olle Persson, Baritone Stockholm String Quartet; Text for Summer Stars Bend low again, night of summer stars. So near you are, sky of summer stars, So near, a long-arm man can pick off stars, Pick off what he wants in the sky bowl, So near you are, summer stars, So near, strumming, strumming, So lazy and hum-strumming.
Compositions