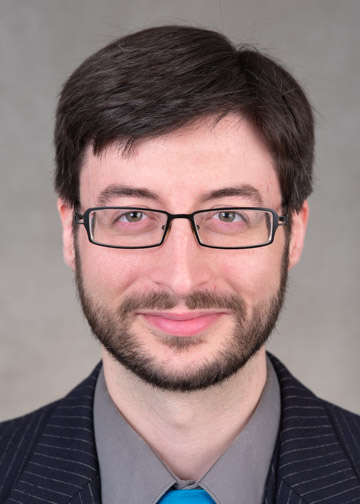 Andrew Martin Smith (b. 1984, Sharon, CT) is a composer, clarinetist, and entrepreneur based in Western New York. Currently a Senior Adjunct Lecturer at the State University of New York at Fredonia, he is also a faculty member at Interlochen Arts Camp, having previously served as an Adjunct Instructor at Bowling Green State University (BGSU) and Owens Community College.
An experienced educator, Smith's dedication to pedagogy—and the complex task of fostering literacy, inclusion, and creativity within a broader contemporary music community—was celebrated during the 2018–2019 Academic Year when he was awarded the SUNY Chancellor's Award for Excellence in Adjunct Teaching.
In 2010 Smith cofounded ADJ•ective New Music, LLC with composer Jamie Leigh Sampson. This organization strives to introduce contemporary music of all varieties to new audiences through group and private instruction, music production and publication, and dynamic presentations and public concerts.
Smith completed his doctoral studies in Contemporary Music at BGSU in 2014. He has received degrees in music composition and clarinet performance from the State University of New York at Fredonia (Mus.B. 2007) and composition from BGSU (M.M. 2009). His primary composition instructors have included Mikel Kuehn, Elainie Lillios, Burton Beerman, Andrea Reinkemeyer, Donald Bohlen, and Karl Boelter.
Compositions
...from within the labyrinth
Complete Catalog of Works