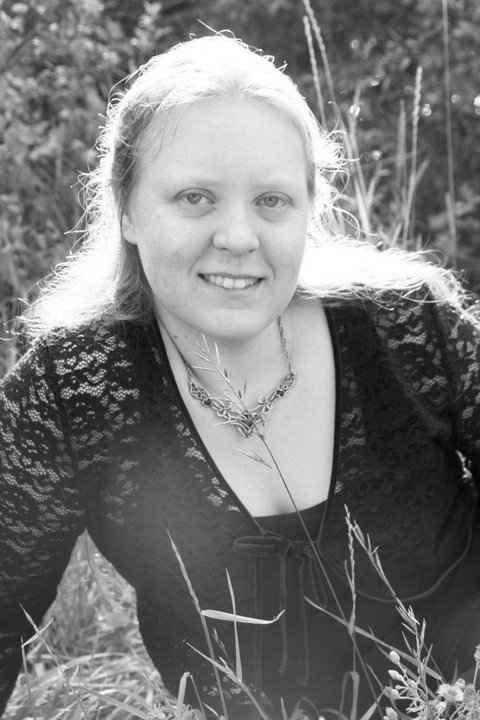 Biography:

Dr. Alta Graham is the owner and director of The Consulting Composer, an online business that provides music for films, students, schools, churches, businesses, soloists, ensembles, and anyone else who needs it. She received her D.A. in Music Theory and Composition from the University of Northern Colorado in 2012. She also has B.A. in Liberal Arts from Fort Lewis College and a M.M. in Musicology from Northern Arizona University. Her composition instructors include Dr. Robert Ehle, Dr. Bruce Reiprich, and Dr. Judith Cloud. Her music is tonal, and often emphasizes modes and constructed scales. Many of her works employ a fusion of archaic and present-day composition techniques; her dissertation piece, Interregnum, illustrates a variety of new applications for composition techniques found in Gesualdo's madrigals Vaughan Williams' Tallis Fantasia. Her compositions have been performed by Leonard Felberg (concert master of the Santa Fe Symphony), faculty at Fort Lewis College and Northern Arizona University, and many others. She is the winner of the 2007 Santa Fe Symphony Painted Violin Composition Contest.

Contact Alta Graham at: alta@consultingcomposer.com www.consultingcomposer.com
Selected Compositions:
Forever is Composed of Nows
Instrumentation: Piano
Music for short film directed by Aaron Campbell
Valley Meditations
Instrumentation: Alto Flute and Piano
Commissioned by Dr. Rochelle Mann, 2013
Hymn To God the Father
Instrumentation: SSAA Choir, Piano
Commissioned by Artistic Director Dr. Linda Mack Berven for the Durango Women's Choir, 2013
Interregnum
Why Are We By All Creatures Waited On?
The World is Too Much With Us
Non pax- expectatio
The Second Coming
Instrumentation: Orchestra and SATB Choir
Dissertation piece, 2012
We Are the Source
Instrumentation: Flute, Tenor Saxophone, Guitar, Violin
Original music for the Fort Lewis College Centennial Anniversary theater production, commissioned by the FLC Theater Department, 2011.
Modal Suite for Baritone Saxophone
Exploration
Shift
Dance
Returns Instrumentation: Baritone Saxophone and Piano
Commissioned by Dr. Douglas Owens for North American Saxophone Alliance conference, 2010
Medieval Suite for Clarinet Sextet
Cathedral
Court
Crusade
Instrumentation: Eb Clarinet, 4 Bb Clarinets, Bass Clarinet
Commissioned by Boulder, CO Clarinet Club, 2010
Modal Suite for Flute and Piano
Instrumentation: Flute and Piano
I
II
III
IV
Performed on the Alexander Murray Faculty Recital Series, Fort Lewis College, 2009
Grendel Gongan
Ša com of more
Ne žęt se aglęca
Sona thaet onfunde
Ša žęt onfunde
Instrumentation: Bass-Baritone vocalist, Flute, Oboe, Clarinet, Horn, Trumpet, Frame Drum, Violin, Viola, Cello, Bass
Performed on Northern Arizona University Graduate Recital, 2008
Theme on a Painted Violin
Instrumentation: Violin
Winner of the Santa Fe Symphony Painted Violin Composition Competition, 2007, performed by concertmaster Leonard Felberg on the May 2007 Santa Fe Symphony concert, performed by professor of violin Dr. Louise Scott on the March 2007 Northern Arizona University faculty recital.
Five by Five
Jig
Reel
Strathspey
Hornpipe
Slip Jig
Instrumentation: Soprano Saxophone, 2 Alto Saxophones, Tenor Saxophone, Baritone Saxophone
Performed on graduate composition recital, Northern Arizona University, 2007
Compositions
Valley Meditations
This piece is for Alto Flute and Piano, and was commissioned by Dr. Rochelle Mann. It incorporates elements of different folk musics from around the world. The mp3 is rendered from MIDI data. 4:27
Five by Five
Each of the five movements of this piece is inspired by a dance from Scotland and/or Ireland. In the first, Jig, the 6/8 time and the lilt reflect the dance, while the drone makes use of the reed sound of the saxophones to reflect another reed instrument: the bagpipes. The second movement is a Reel, with the soprano saxophone in particular suggesting a fiddle. The third movement, Strathspey, is drawn from the dotted notes, snaps, and slower movement of the Scottish dance, and the fourth, Hornpipe, suggests the widespread dance found in England and elsewhere as well as in Scotland and Ireland. The last movement, Slip Jig, derives from the 9/8 version of the Jig. In this instance, it brings back versions of melodies from the other four movements. The PDF shows the first movement, Jig. 14:28
Theme on a Painted Violin
This piece won first prize in a concert sponsored by the Santa Fe Symphony. The contest was based on actual violins painted by various local artists. This piece was inspired by the violin painted by Michelle Gagliano, with depicts a vine growing up the violin. The beginning of the growth of the vine twining around the violin is represented by the primarily low tones at the beginning of the piece, growing into more and more complex passages in the same way the vine throws out more and more branches. The pitch rises as the piece progresses, indicating the finer tendrils. The serpentine nature of the vine is also found in the stepwise motion with the half-step rich octatonic scale, and the plant's exuberant growth is represented in the upward motion and faster tempo of the center section. 4:11
The World is Too Much With Us
Written during the industrial revolution, William Wordsworth's poem The World is Too Much With Us laments the materialism and separation from nature of mankind. This piece emphasizes the poverty of a life separated from the natural, created world which Wordsworth describes. This is a scaled-down version of one section of my dissertation piece. 6:20