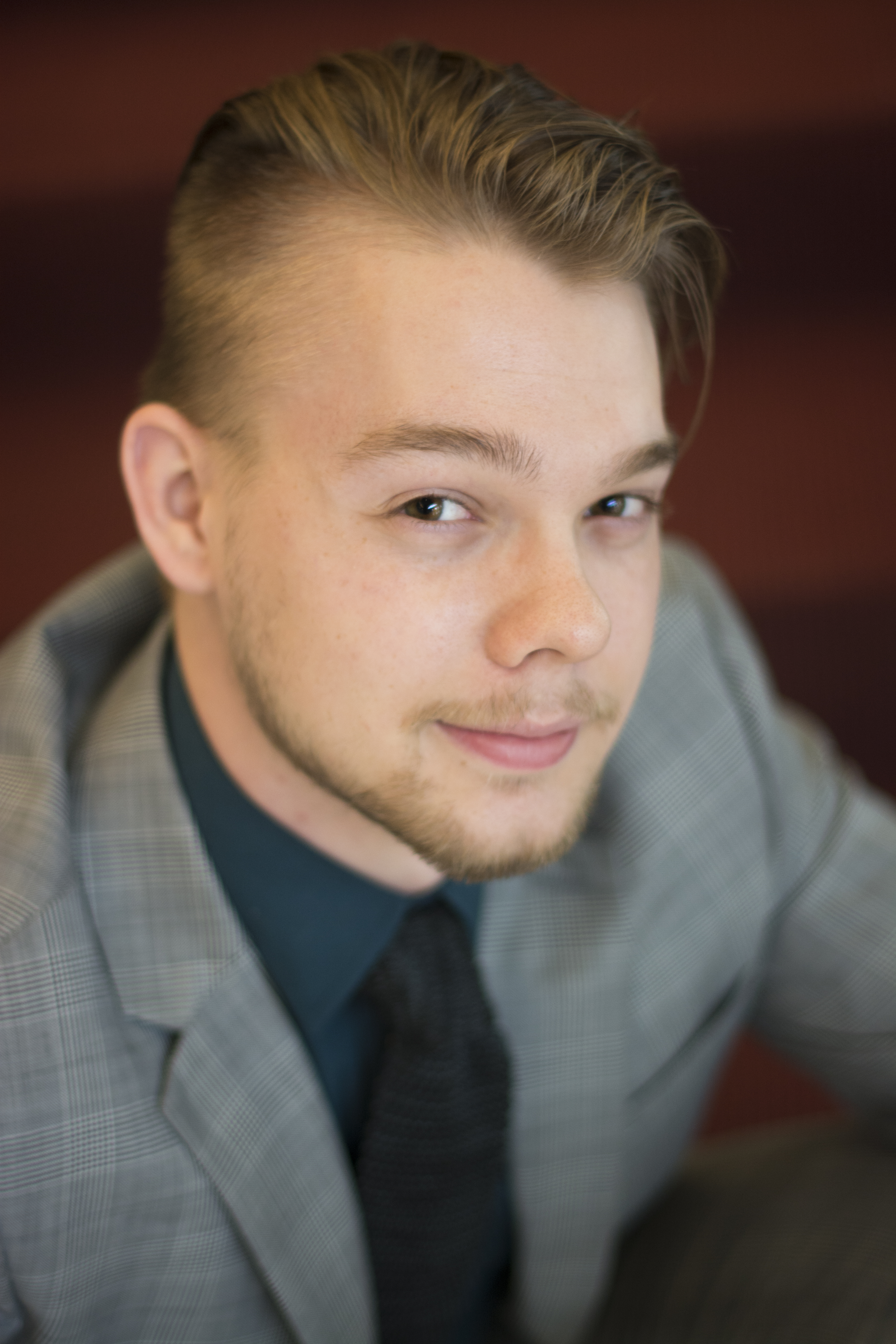 Adam Munzert graduated with his Bachelors of Music from Christopher Newport University where he engaged in a variety of musical pursuits including composition studies with Dr. Christopher Cook, piano studies with Prof. Beth Tomessetti and Dr. Jeremy Reger, and tuba studies under Rodney Martell. During his time at CNU, he engaged in his studies through playing with the Christopher Newport University Band, Orchestra, and Men's Choir, as well as through solo playing of piano and tuba, chamber performances, and arranging performances of his compositions. He has been a member of both the Prince William County Band and is a proud alumnus of the Youth Orchestra of Prince William. He is now a local freelance composer, pianist, tubist, and music teacher in the northern Virginia area.
For more information please visit https://ammunzert.wixsite.com/amunzertmusic
Compositions
Though the Fig Tree Not Blossom
Performance by Jeanette Corey and Adam Munzert at Christopher Newport University's Composer's Forum.
Invictus
Performance by Shannon Taylor, April Grosskopf, Patricia Winchester, Michael Lamendola, James Vercouteren, and Hunter Williamson at Christopher Newport University Composer's Forum. This poem by William Ernest Henley has been used in various artistic mediums because of its stirring imagery and message; the concept of being the master of our fate and captaining our soul is an inspiring thought. However, so often in life we are unable to be that captain which we claim inspires us. Much of life is being tossed in the seas and responding, rather than expertly navigating so the tone of this piece reflects defiance in the face of concept as one tries to master fate. But are we actually able to gain that power or are we merely yelling at the ocean telling it that we have it mastered?