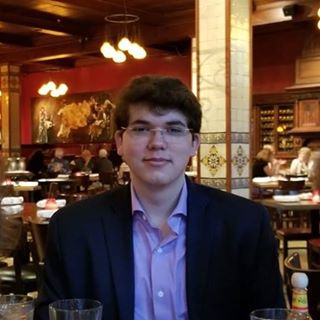 Current Stetson University Student; BM Composition, Music Technology Minor
Adam Cole is a composer, audio engineer, sound designer, flutist, and bassist. He is currently pursuing a bachelor's degree in music composition, and a minor in music technology at Stetson University. He has written for various chamber ensembles consisting of woodwinds, strings, vocalists, percussion, and brass. He has composed large works for SATB choir as well as orchestra, and is currently working other large ensemble literature. He studies composition with Dr. Manuel de Murga and Dr. Sydney Hodkinson. He has written for commercial advertisement, and aspires to compose scores for video games and film. https://adamcolemusic.com/
For music creation software, Adam uses Dorico Pro 3, Cubase Pro 10, Sibelius 7, and the Absolute 4 VST instrument collection on a Microsoft Surface Book 2.
When performing, Adam usually uses a Muramatsu Platinum Clad flute, a 2010 H. Luger Stradivarius model VB200 bass, or an electric Fender American Elite jazz bass.
Compositions
Legacy of a Warrior
Written for string quintet (2 violin, viola, cello and double-bass), this composition transpires in four sections and describes the loss of a hero held in deep regard by many. It begins exceedingly slow and gradually accelerates until it culminates into a rhythmically-driven battle theme, then lulls into a slow reflective section. In this piece I explore varying qualities of dissonances and employ several minutes of slow, minor key passages. In a future edit of this piece, I plan to re-orchestrate it for string orchestra + percussion.
Quest
Scored for flute, clarinet, cello, and piano, Quest is a journey of moral character in three short movements. The first movement, "For Indulgence," is characterized by swaying between conflicting rhythms in a minor mode to represent selfishness and greed. The second movement, "For Subsistence," slowly transforms melodic fragments to depict harsh conditions and survival through the torments of humankind. The third movement, "For Liberation," combines the earlier elements of character with a new one, inspiring allies to rise above miserable conditions and eventually, celebrate freedom from affliction.